Wat is dit voor site? Wij zoeken de goedkoopste boeken op internet. Matrix Spaces And Schur Multipliersvonden we het goedkoopst op Bol.com voor €90.50. We hebben gezocht in nieuwe en tweedehands boeken. Rechtsonderaan de pagina kan je het boek direct bestellen via Bol .com.
Matrix Spaces And Schur Multipliers
Engels | Druk: 1 | Hardcover | 9789814546775 | 208 pagina's
Lars-Erik Persson, Nicolae Popa - 9789814546775
Engels | Druk: 1 | Hardcover | 9789814546775 | 208 pagina's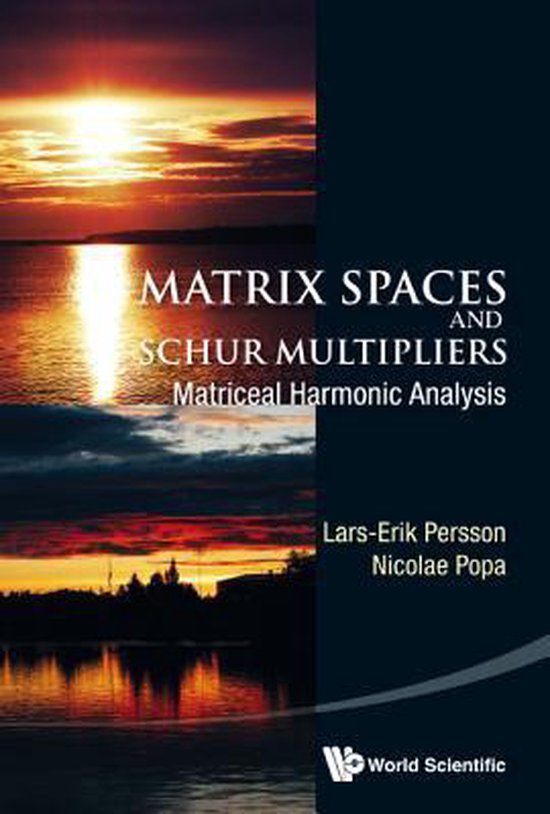 This book gives a unified approach to the theory concerning a new matrix version of classical harmonic analysis. Most results in the book have their analogues as classical or newer results in harmonic analysis. It can be used as a source for further research in many areas related to infinite matrices. In particular, it could be a perfect starting point for students looking for new directions to write their PhD thesis as well as for experienced researchers in analysis looking for new problems with great potential to be very useful both in pure and applied mathematics where classical analysis has been used, for example, in signal processing and image analysis.
Levertijd: 2 - 3 weken
€90.50

Matrix Spaces And Schur Multipliers Engels | Druk: 1 | Hardcover | 9789814546775 | 208 pagina's
Taal
Engels
Bindwijze
Hardcover
Druk
1
Verschijningsdatum
februari 2014
Afmetingen
24,1 x 16,5 x 1,9 cm
Aantal pagina's
208 pagina's
Illustraties
Nee
Auteur
Lars-Erik Persson | Nicolae Popa
Co-auteur
Nicolae Popa
Uitgever
World Scientific Publishing Co Pte Ltd
Extra groot lettertype
Nee
Gewicht
522 g
Verpakking breedte
165 mm
Verpakking hoogte
19 mm
Verpakking lengte
241 mm
Bekijk alle opties Afrekenen Voeg toe aan lijst
Gerelateerde producten