Wat is dit voor site? Wij zoeken de goedkoopste boeken op internet. Climate Change and Agriculturevonden we het goedkoopst op Bol.com voor €36.99. We hebben gezocht in nieuwe en tweedehands boeken. Rechtsonderaan de pagina kan je het boek direct bestellen via Bol .com.
Climate Change and Agriculture
Engels | Paperback | 9789264086869 | 136 pagina's
Oecd Publishing, Organization For Economic Co-Operation And Development - 9789264086869
Engels | Paperback | 9789264086869 | 136 pagina's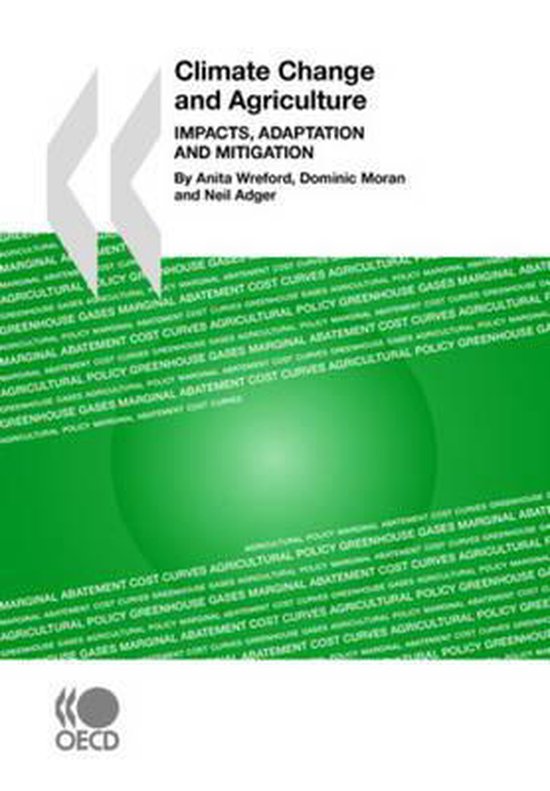 Climate change is likely to have significant impacts on the agricultural sector to which farmers will have to adapt. While agriculture is a significant contributor to greenhouse gas emissions, it is also a source of carbon storage in soils. This report examines the economic and policy issues related to the impacts of climate change on agriculture and adaptation responses and to the mitigation of greenhouse gases from agriculture. It outlines research undertaken and underway in other national and international research agencies. It also highlights some of the knowledge gaps on the impacts of climate change on food production and the uncertainties of those impacts in a global context that warrant further research efforts. In particular, the report analyses marginal abatement cost curves, which show the relative costs of achieving reductions in greenhouse gas emission through the implementation of different actions in the agricultural sector. The aim of the report is to help guide policy makers in the design of policies to address climate change issues in agriculture.
Levertijd: 3 - 5 weken
€36.99

Climate Change and Agriculture Engels | Paperback | 9789264086869 | 136 pagina's
Taal
Engels
Bindwijze
Paperback
Verschijningsdatum
juni 2010
Aantal pagina's
136 pagina's
Auteur(s)
Oecd Publishing | Organization For Economic Co-Operation And Development
Uitgever
Organization For Economic Co-Operation & Deve
Extra groot lettertype
Nee
Gewicht
0.21 kg
Studieboek
Nee
Verpakking breedte
156 mm
Verpakking hoogte
7 mm
Verpakking lengte
234 mm