Engels | E-book | 9789048123223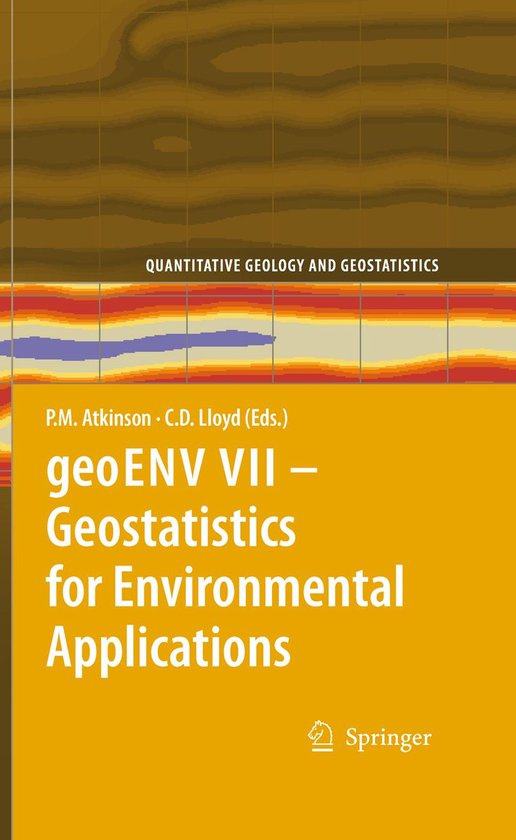 This volume brings together selected contributions from geoENV 2008, the 7th International Conference on Geostatistics for Environmental Applications, held in Southampton, UK, in September 2008. This book presents the state-of-the-art in geostatistics for the environmental sciences. It includes a wide range of methodological advances and applications. It offers insight and guidance for researchers, professionals, graduate students and others seeking information on the latest perspectives in the field. The rich body of applications will enable those new to geostatistics to assess the utility of the methods for their own applications.
The book includes 35 chapters on topics as diverse as methodological developments, applications in the soil sciences, climatology, pollution, health, wildlife mapping, fisheries and remote sensing, amongst other areas. With its focus on environmental applications of geostatistics, rather than the more traditional geostatistical remit of mining and petroleum exploration, this book is part of a series that presents an invaluable resource. This book will be a first port of call for those who wish to apply geostatistical methods in the environmental sciences.
Audience:
Researchers, scientists, professionals, institutes, libraries, graduate students of geosciences, geostatistics, spatial statistics, environmental science and engineering, ecology, oceanography, climatology, hydrology, soil and forestry science.
Levertijd: Direct beschikbaar
€138.99