Wat is dit voor site? Wij zoeken de goedkoopste boeken op internet. Haas Brothers Volume Onevonden we het goedkoopst op Bol.com voor €0. We hebben gezocht in nieuwe en tweedehands boeken. Rechtsonderaan de pagina kan je het boek direct bestellen via Bol .com.
Haas Brothers Volume One
Engels | Druk: 1 | Paperback | 9788862083737 | 176 pagina's
Haas Brothers, Joe Kramm - 9788862083737
Engels | Druk: 1 | Paperback | 9788862083737 | 176 pagina's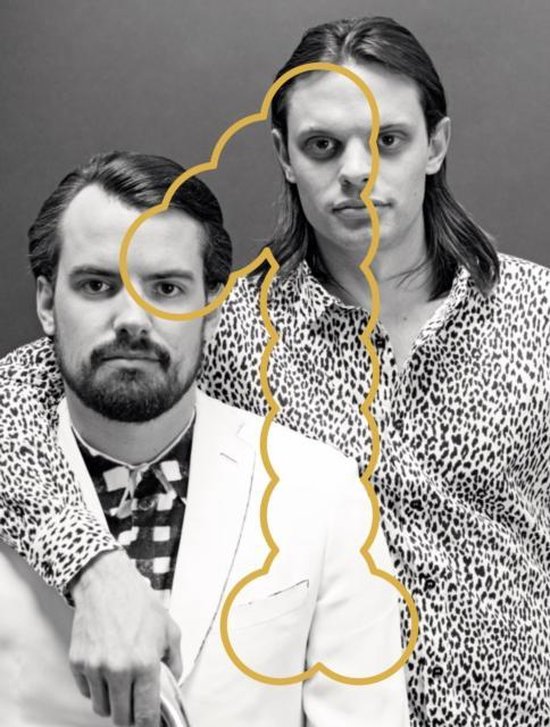 This book - the first on these emerging designers - will focus on The HaasBrothers projects including their Hex series of hand-worked bronze tilepieces, their Accretion series of uniqueceramic vessels, and the Beast series of bronze and wool furanthropomorphic furniture. The book also features a new body ofworks that comprise the Sex Room and engage ideas about arousaland eroticism in playful, sculptural forms. The book features colorphotographs as well as writings and drawings by Simon and NikolaiHaas that give the reader intimate access to their humor and eloquencewhile illuminating the inspirations, theories and processes behind theworks. The book also includes images of The Haas Brothers' studio andpractice.
Levertijd:
-
Haas Brothers Volume One Engels | Druk: 1 | Paperback | 9788862083737 | 176 pagina's
Taal
Engels
Bindwijze
Paperback
Druk
1
Verschijningsdatum
november 2014
Afmetingen
29,2 x 22,3 x 1,7 cm
Aantal pagina's
176 pagina's
Illustraties
Nee
Auteur
Haas Brothers | Joe Kramm
Co-auteur
Joe Kramm
Illustrator
The Haas Brothers
Uitgever
Damiani
Extra groot lettertype
Nee
Gewicht
1020 g
Verpakking breedte
220 mm
Verpakking hoogte
290 mm
Verpakking lengte
290 mm
Bekijk alle opties Afrekenen Voeg toe aan lijst
Gerelateerde producten