Wat is dit voor site? Wij zoeken de goedkoopste boeken op internet. Galileo and the Catholic Churchvonden we het goedkoopst op Bol.com voor €0. We hebben gezocht in nieuwe en tweedehands boeken. Rechtsonderaan de pagina kan je het boek direct bestellen via Bol .com.
Galileo and the Catholic Church
Engels | Paperback | 9788820968489 | 35 pagina's
Annibale Fantoli - 9788820968489
Engels | Paperback | 9788820968489 | 35 pagina's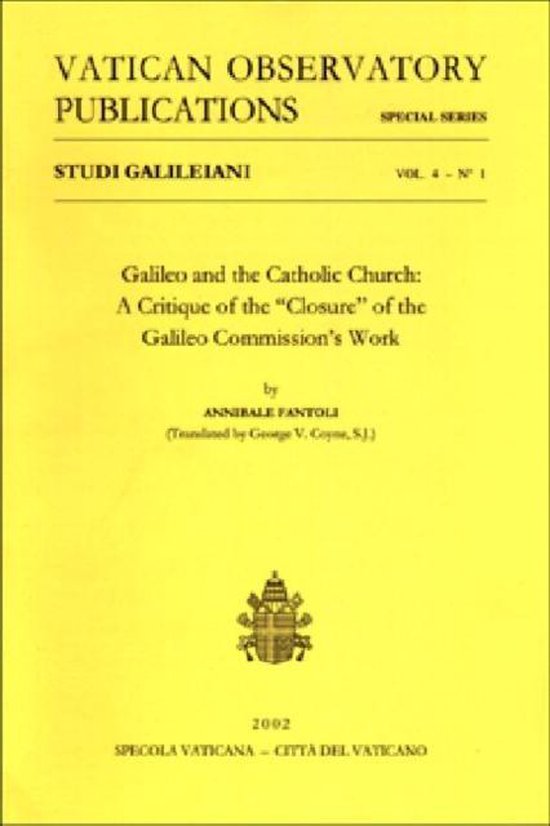 In this brief work, Annibale Fantoli examines the conclusions of the Catholic Church's most recent commission to study Galileo in the context of the Ptolemaic-Copernican controversy. The commission declared that the Galileo case has been a sort of myth in which the image fabricated out of the events was far removed from reality. According to the commission, the Galileo case was a symbol of the Church's supposed rejection of scientific progress, or of dogmatic obscurantism opposed to the free search for truth. This myth in turn enabled scientists to claim that there was an incompatibility between the rules of science and the Christian faith. Fantoli argues that the conclusions of the commission do not appear to have given an adequate answer to the question of how and why the myth of Galileo developed.
Levertijd:
-
Galileo and the Catholic Church Engels | Paperback | 9788820968489 | 35 pagina's
Taal
Engels
Bindwijze
Paperback
Verschijningsdatum
september 2003
Aantal pagina's
35 pagina's
Illustraties
Nee
Auteur
Annibale Fantoli
Uitgever
University Of Notre Dame Press
Extra groot lettertype
Nee
Gewicht
45 g
Verpakking breedte
146 mm
Verpakking hoogte
6 mm
Verpakking lengte
229 mm
Bekijk alle opties Afrekenen Voeg toe aan lijst
Gerelateerde producten