Spaanstalig | Druk: 1 | Hardcover | 9788480768825 | 256 pagina's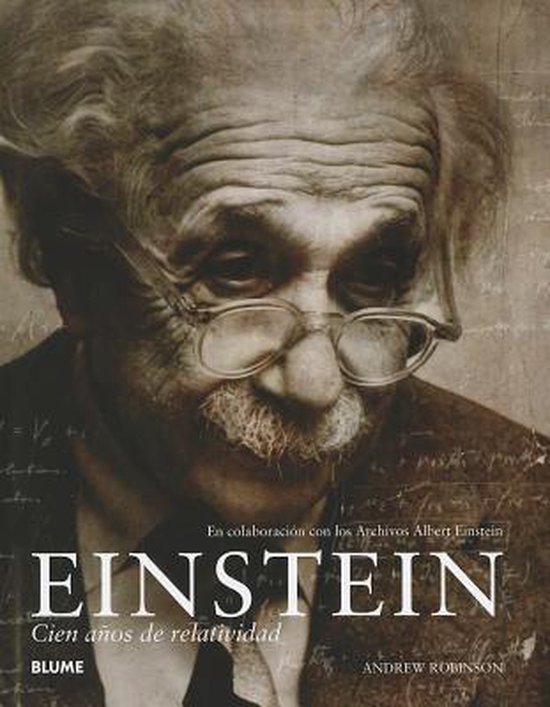 A definitive study of one of the 20th century's greatest minds, this authoritative and accessible biography of Albert Einstein examines the appeal and importance of the brilliant physicist, presenting the simplicity at the heart of some of Einstein's greatest discoveries and explaining how his ideas have continued to influence scientific developments. The main narrative is supplemented by 11 essays written by notable scientists and scholars such as Stephen Hawking, Steven Weinberg, and Philip Anderson, and Einstein's own voice comes through in the form of extracts from his writings. The book also explores Einstein's life outside of science, including his encounters with contemporaries such as Charlie Chaplin and Franklin Roosevelt, and is augmented by an exceptional array of personal photographs from the Albert Einstein Archives at the Hebrew University of Jerusalem.
Un estudio definitivo de uno de los pensadores más importantes del siglo XX, esta biografía autorizada y accesible de Albert Einstein examina el atractivo y la importancia del físico brillante, presentando la simplicidad que se esconde en lo más profundo de los mayores descubrimientos de Einstein y explicando cómo sus ideas han seguido influenciando los desarrollos científicos. La narrativa principal se suplementa por 11 ensayos escritos por científicos y eruditos notables como Stephen Hawking, Steven Weinberg y Philip Anderson, y la voz del propio Einstein se presenta a través de extractos de sus escritos y discursos. El libro explora también la vida de Einstein fuera del ámbito de la ciencia, incluyendo sus encuentros con contemporáneos como Charlie Chaplin y Franklin Roosevelt, y es aumentado por una selección excepcional de fotografías personales de los archivos de Albert Einstein en la Universidad Hebrea de Jerusalén.
Levertijd: Uiterlijk 4 november in huis
Tweedehands: €124.46
(Inclusief €1,99 servicekosten)
Einstein Spaanstalig | Druk: 1 | Hardcover | 9788480768825 | 256 pagina's
Taal
Spaanstalig
Bindwijze
Hardcover
Druk
1
Verschijningsdatum
juli 2011
Afmetingen
Afmeting: 26 x 20,3 x 2,5 cm
Aantal pagina's
256 pagina's
Illustraties
Met illustraties
Auteur(s)
Dr Andrew Robinson
Uitgever
Blume
Extra groot lettertype
Nee
Gewicht
1111 g
Studieboek
Nee
Verpakking breedte
211 mm
Verpakking hoogte
264 mm
Verpakking lengte
264 mm