Wat is dit voor site? Wij zoeken de goedkoopste boeken op internet. Housing for Low-Income Workers in Developing Countriesvonden we het goedkoopst op Bol.com voor €59.00. We hebben gezocht in nieuwe en tweedehands boeken. Rechtsonderaan de pagina kan je het boek direct bestellen via Bol .com.
Housing for Low-Income Workers in Developing Countries
Engels | Paperback | 9783848480357 | 156 pagina's
Abiodun Olotuah, Abiodun Olotuah - 9783848480357
Engels | Paperback | 9783848480357 | 156 pagina's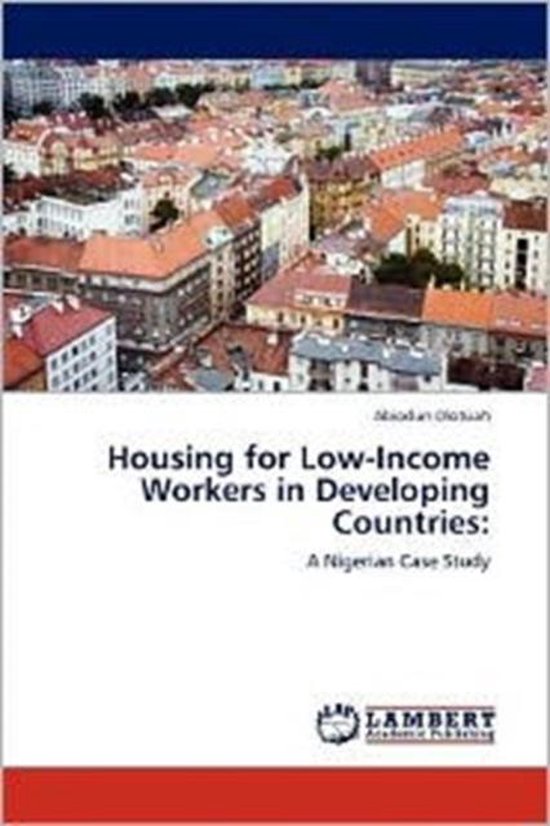 This book highlights key features of housing in developing countries particularly for low-income workers. It presents a study of the housing situation of low-income government workers in Ado-Ekiti, the capital city of Ekiti State in Nigeria. The aim of the study was to identify strategies and the functional approach for adequately housing low-income government workers through public sector intervention. The research identified core areas of public sector intervention instrumental in achieving its goal. These included the stimulation and sensitisation of the private sector into greater participation in housing delivery as the research findings showed that the two sectors (public and private) were intricately intertwined in housing delivery and were thus inseparable. The public sector had a definite role to play in ensuring the optimum performance of the private sector for the development of the housing market. The public sector had to reorganize the housing finance sector, and ensure proper performance of public infrastructure and services.
Levertijd: 3 - 5 weken
€59.00

Housing for Low-Income Workers in Developing Countries Engels | Paperback | 9783848480357 | 156 pagina's
Taal
Engels
Bindwijze
Paperback
Verschijningsdatum
april 2012
Aantal pagina's
156 pagina's
Illustraties
Nee
Auteur(s)
Abiodun Olotuah | Abiodun Olotuah
Uitgever
Lap Lambert Academic Publishing
Extra groot lettertype
Nee
Gewicht
236 g
Studieboek
Nee
Verpakking breedte
152 mm
Verpakking hoogte
229 mm
Verpakking lengte
229 mm