Wat is dit voor site? Wij zoeken de goedkoopste boeken op internet. Laser in Dentistryvonden we het goedkoopst op Bol.com voor €0. We hebben gezocht in nieuwe en tweedehands boeken. Rechtsonderaan de pagina kan je het boek direct bestellen via Bol .com.
Laser in Dentistry
Engels | Paperback | 9783848445967 | 104 pagina's
Adwani Dwarkadas, Sharma Vijay - 9783848445967
Engels | Paperback | 9783848445967 | 104 pagina's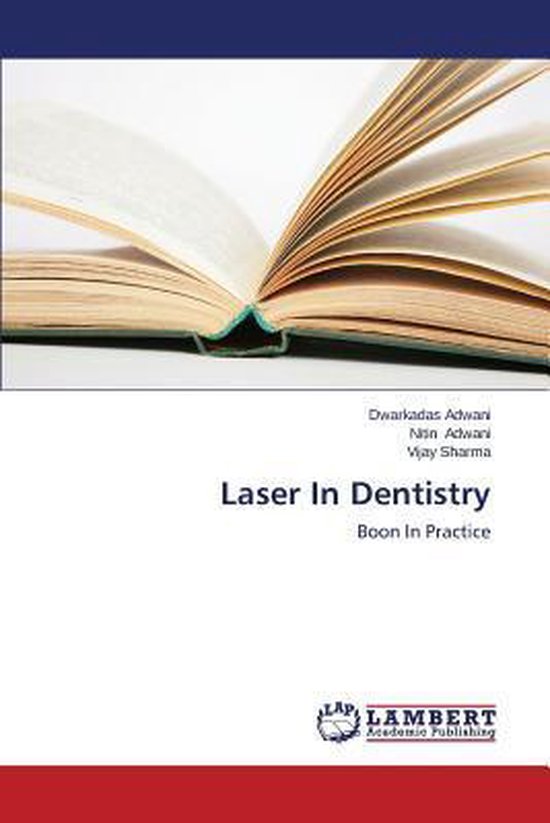 There was a time when the academics in dentistry spurned a new tachnology that had been advancing for more than a decade. This technology gave a new boom to dentistry. It overcomes all the technical difficulties faced in conventional dentistry. Due to this there is urgent need of popularising laser in dentistry. Dental practitioners always had query regarding lasers. The few basic questions which always kept coming regarding laser like; What is Laser?, How its work?, What is the principle of laser? and so on.. will be solved here. This monogram consists the answers of all the queries regarding laser.
Levertijd:
-
Laser in Dentistry Engels | Paperback | 9783848445967 | 104 pagina's
Taal
Engels
Bindwijze
Paperback
Verschijningsdatum
februari 2014
Aantal pagina's
104 pagina's
Illustraties
Met illustraties
Auteur(s)
Adwani Dwarkadas | Sharma Vijay | SHARMA, VIJAY
Uitgever
Lap Lambert Academic Publishing
Extra groot lettertype
Nee
Gewicht
163 g
Studieboek
Ja
Verpakking breedte
152 mm
Verpakking hoogte
229 mm
Verpakking lengte
229 mm