Wat is dit voor site? Wij zoeken de goedkoopste boeken op internet. Visual Planning and Verification of DBS Interventionsvonden we het goedkoopst op Bol.com voor €67.99. We hebben gezocht in nieuwe en tweedehands boeken. Rechtsonderaan de pagina kan je het boek direct bestellen via Bol .com.
Visual Planning and Verification of DBS Interventions
Engels | Paperback | 9783848436989 | 60 pagina's
Elhassan Abdou - 9783848436989
Engels | Paperback | 9783848436989 | 60 pagina's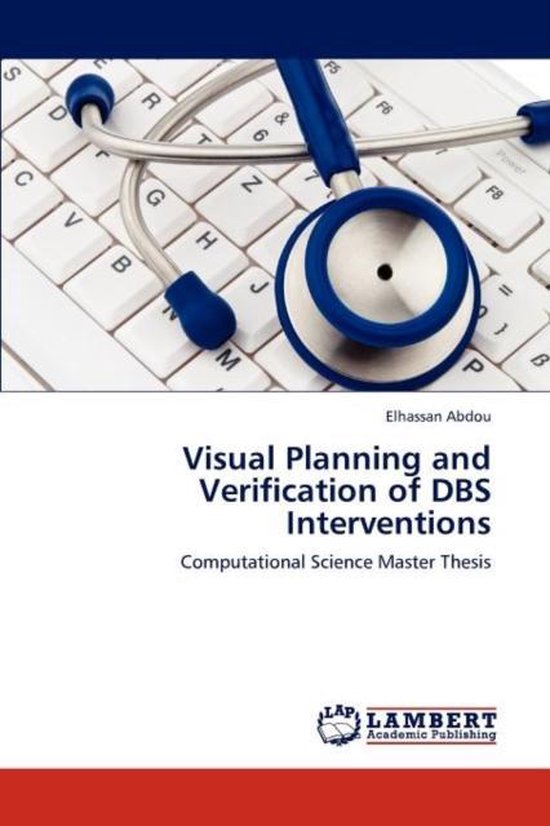 Deep Brain Stimulation (DBS) has resulted in a renaissance as an alternative way for treatment of parkinson's disease and essential tremor. Deep brain stimulation employ the use of high electric field to stimulate some brain centers. The final position of the electrodes in the brain is specified by the aid of CT and MRI scans for the patient's head before and after the operation. A study of electric field distribution in the brain is required to interpret and improve the action of DBS. In this master thesis project, Voreen was extended to visualize a multimodal volume of the CT and MR images. The MR volume was segmented to extract the brain from the skull in T1 weighted images. Some image processing techniques were developed to enhance the contrast of CT and MR images. In order to stimulate electric field in the brain, the neurologists are allowed to design and position the electrodes in the reconstructed volume. The electrodes and some pre-modeled electric fields can be visualized in the reconstructed volume and the slice views. A mesh generator was developed using delaunay tetrahedralization.
Levertijd: 3 - 5 weken
€67.99

Visual Planning and Verification of DBS Interventions Engels | Paperback | 9783848436989 | 60 pagina's
Taal
Engels
Bindwijze
Paperback
Verschijningsdatum
maart 2012
Aantal pagina's
60 pagina's
Illustraties
Nee
Auteur(s)
Elhassan Abdou
Uitgever
Lap Lambert Academic Publishing
Extra groot lettertype
Nee
Gewicht
100 g
Studieboek
Ja
Verpakking breedte
152 mm
Verpakking hoogte
229 mm
Verpakking lengte
229 mm