Wat is dit voor site? Wij zoeken de goedkoopste boeken op internet. Reduction of Milk Proteins Allergenicityvonden we het goedkoopst op Bol.com voor €51.00. We hebben gezocht in nieuwe en tweedehands boeken. Rechtsonderaan de pagina kan je het boek direct bestellen via Bol .com.
Reduction of Milk Proteins Allergenicity
Engels | Paperback | 9783847370390 | 96 pagina's
Sally S Sakr, Fawzia H R Abd-Rabo - 9783847370390
Engels | Paperback | 9783847370390 | 96 pagina's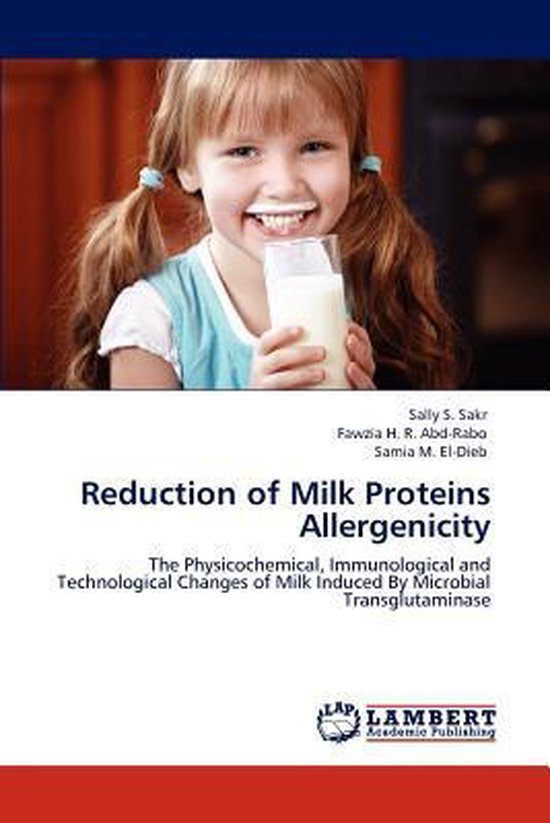 Food industries world wide, are looking forward to develop new ingredients or dairy products with novel physical and functional characteristics. Cows' milk is one of the most common causes of food allergy in the years of life. Buffaloes' milk production is the second largest milk supply in the world after cows' milk. Much more attention has been paid to the allergy from buffaloes' -lactoglobulin from the increasing consumption of buffaloes' milk. Different technological possibilities to reduce the immunoreactive properties of milk such as lactic fermentation, enzymatic modification and conjugation of milk proteins with polyethylene glycol, the influence of high temperature and the cross-linking by MTGase seems to be a more advantageous solution which can be proposed to prepare milk protein as a base for hypoallergenic formula. This book aims to modify Cows' and Buffaloes' milk proteins using MTGase in order to improve their nutritional and functional properties and can also reduce their allergenicity."
Levertijd: 2 - 4 weken
€51.00

Reduction of Milk Proteins Allergenicity Engels | Paperback | 9783847370390 | 96 pagina's
Taal
Engels
Bindwijze
Paperback
Verschijningsdatum
januari 2012
Aantal pagina's
96 pagina's
Illustraties
Nee
Auteur(s)
Sally S Sakr | Fawzia H R Abd-Rabo | El-Dieb, Samia M.
Uitgever
Lap Lambert Academic Publishing
Extra groot lettertype
Nee
Gewicht
150 g
Studieboek
Nee
Verpakking breedte
152 mm
Verpakking hoogte
229 mm
Verpakking lengte
229 mm