Wat is dit voor site? Wij zoeken de goedkoopste boeken op internet. A Historical Evaluation On Rumeli Fortressvonden we het goedkoopst op Bol.com voor €58.00. We hebben gezocht in nieuwe en tweedehands boeken. Rechtsonderaan de pagina kan je het boek direct bestellen via Bol .com.
A Historical Evaluation On Rumeli Fortress
Engels | Paperback | 9783846553527 | 140 pagina's
Mehmet Cercis Erişmiş, Mehmet Cercis Eri Mi - 9783846553527
Engels | Paperback | 9783846553527 | 140 pagina's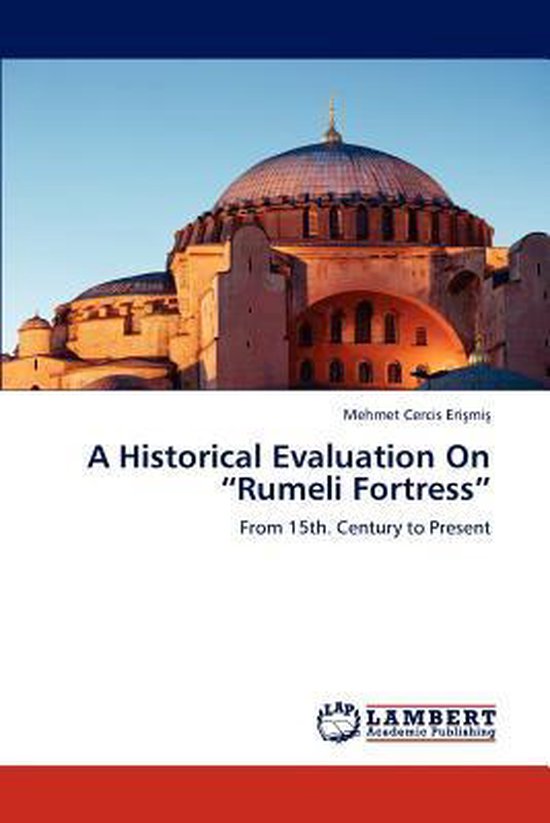 Ottoman conquest of stanbul (Constantinople) is undeniably one of the most influential events in the World's History. This book sheds light into a fortress which was built as a strategic military preparation of this event. Rumeli Fortress has a unique place in the history of world with Its properties. The study gives information about the castle and Fatih period, explains the aspects of the castle which is thought to be important and mentions the gradually ruined or transformed parts. The castle which may be considered as one of the most strategic military buildings of Ottoman Empire in 15th centry is explored withinn Its context by using historical research methodology presented mainly by Togan. One of the still erect physical primary evidence building of the history which is directly related with the conquest of Constantinople ( stanbul) has survived against nature, politicial and civilizational effects. The study may be considered as an ideal medium for the followers of history from a critical and sceptical point of view. In depth analysis of this building makes the study an excellent source for architecture, history and design related communities."
Levertijd: 2 - 4 weken
€58.00

A Historical Evaluation On Rumeli Fortress Engels | Paperback | 9783846553527 | 140 pagina's
Taal
Engels
Bindwijze
Paperback
Verschijningsdatum
september 2012
Aantal pagina's
140 pagina's
Illustraties
Nee
Auteur(s)
Mehmet Cercis Erişmiş | Mehmet Cercis Eri Mi
Uitgever
Lap Lambert Academic Publishing
Extra groot lettertype
Nee
Gewicht
213 g
Studieboek
Nee
Verpakking breedte
152 mm
Verpakking hoogte
229 mm
Verpakking lengte
229 mm