Wat is dit voor site? Wij zoeken de goedkoopste boeken op internet. Quesnel Community Air Shed Improvement Initiativesvonden we het goedkoopst op Bol.com voor €43.99. We hebben gezocht in nieuwe en tweedehands boeken. Rechtsonderaan de pagina kan je het boek direct bestellen via Bol .com.
Quesnel Community Air Shed Improvement Initiatives
Engels | Paperback | 9783836485838 | 76 pagina's
Anna Rankin - 9783836485838
Engels | Paperback | 9783836485838 | 76 pagina's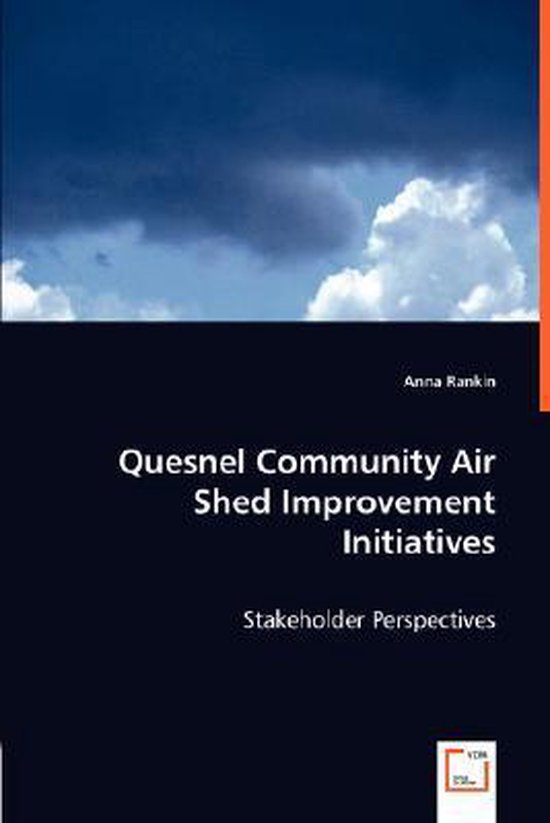 Do public participation processes such as stakeholder roundtables facilitate the capacity to develop and implement sound environmental policy? This work is an in depth, case study that provides some insights into a local air quality roundtable process and examines its capacity to create social capital and community agency key components for meaningful, tangible change. The research details some of the strengths and constraints that emerged through the process and explicates these strengths and constraints as they relate to stakeholder relationships, stakeholder agency and information assimilation. Analysis of stakeholder perspectives provides a unique opportunity to determine if a democratic approach to improving air quality works, or if the complexities of the issue require a more technocratic approach. This work may be useful to professionals wishing to develop environmental policy at the local level.
Levertijd: 2 - 3 weken
€43.99

Quesnel Community Air Shed Improvement Initiatives Engels | Paperback | 9783836485838 | 76 pagina's
Taal
Engels
Bindwijze
Paperback
Verschijningsdatum
april 2008
Aantal pagina's
76 pagina's
Illustraties
Nee
Auteur
Anna Rankin
Uitgever
Vdm Verlag Dr. Mueller E.K.
Extra groot lettertype
Nee
Gewicht
113 g
Verpakking breedte
152 mm
Verpakking hoogte
4 mm
Verpakking lengte
229 mm
Bekijk alle opties Afrekenen Voeg toe aan lijst
Gerelateerde producten