Wat is dit voor site? Wij zoeken de goedkoopste boeken op internet. Facial Soft Tissue Analysis- Empirical or Rationalvonden we het goedkoopst op Bol.com voor €0. We hebben gezocht in nieuwe en tweedehands boeken. Rechtsonderaan de pagina kan je het boek direct bestellen via Bol .com.
Facial Soft Tissue Analysis- Empirical or Rational
Engels | Paperback | 9783659347306 | 224 pagina's
Singh Sarabjeet, Gautam Mukti - 9783659347306
Engels | Paperback | 9783659347306 | 224 pagina's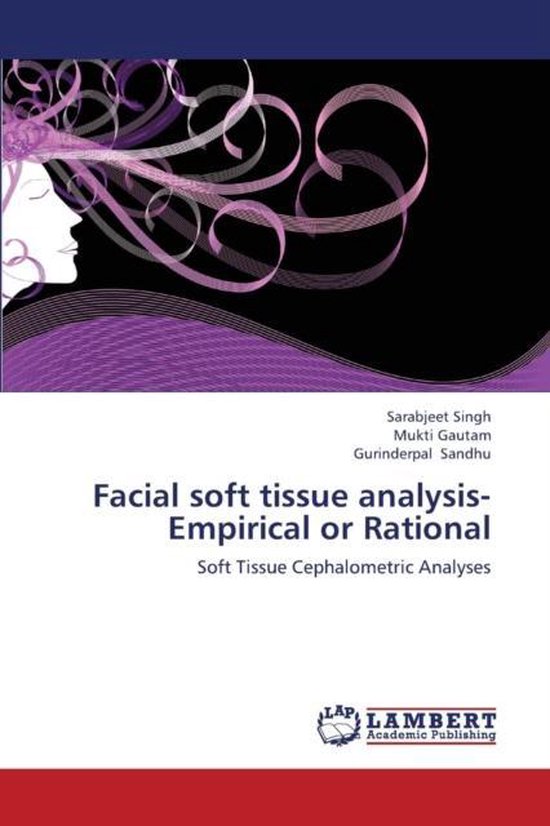 Assessment of the facial soft tissue profile is an important part of orthodontic diagnosis and treatment planning. As early as 5,000 years ago, the ancient Egyptians portrayed their ideas of beauty with carvings of Queen Nefertiti. Currently, emphasis is being placed on treatment planning based on facial harmony of both hard and soft tissue in frontal and profile views. Many soft-tissue cephalometric analyses have been developed in an effort to describe the craniofacial structures and to create the ideal treatment plan.Better treatment goals can be set if we quantitate the soft-tissue features which contribute to or detract from the physical attractiveness stereotype. The results are interpreted not just from well-aligned teeth but more often from their relationship with the soft tissues supported by the dentition. A thorough examination of the face is critical for understanding the changes in facial appearance that result from orthodontic treatment. This book is a compilation of various facial soft tissue analyses and studies and provides an insight into a rational transformation of soft tissue evaluation over the years.
Levertijd:
-
Facial Soft Tissue Analysis- Empirical or Rational Engels | Paperback | 9783659347306 | 224 pagina's
Taal
Engels
Bindwijze
Paperback
Verschijningsdatum
februari 2013
Aantal pagina's
224 pagina's
Illustraties
Met illustraties
Auteur(s)
Singh Sarabjeet | Gautam Mukti | Sandhu, Gurinderpal
Uitgever
Lap Lambert Academic Publishing
Extra groot lettertype
Nee
Gewicht
336 g
Studieboek
Nee
Verpakking breedte
152 mm
Verpakking hoogte
229 mm
Verpakking lengte
229 mm