Wat is dit voor site? Wij zoeken de goedkoopste boeken op internet. Study of Aerodynamics of a Cricket Ballvonden we het goedkoopst op Bol.com voor €48.99. We hebben gezocht in nieuwe en tweedehands boeken. Rechtsonderaan de pagina kan je het boek direct bestellen via Bol .com.
Study of Aerodynamics of a Cricket Ball
Engels | Paperback | 9783659295324 | 108 pagina's
Ebna Hai Bhuiyan Shameem Mahmood, Salam Md - 9783659295324
Engels | Paperback | 9783659295324 | 108 pagina's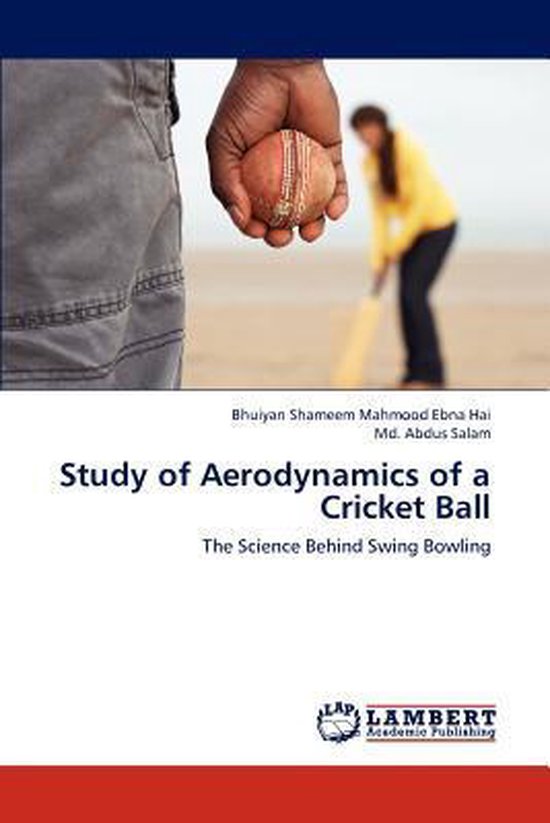 This research is concerned with nature and aerodynamic behaviour of cricket ball in flight. Here aerodynamic characteristics of a cricket ball with a mass of 156 gm and approximate diameter of 70 mm are determined. A sample cricket ball was fixed with a shaft in a wind tunnel. The aerodynamic characteristics have been analyzed by varying the rotational rpm of the cricket ball, where the axis of rotation for seam and shaft are same and the pressure difference between the upper and the lower surface of the cricket ball are determined using static manometer. In addition some experimental works have been carried out and verified by comparing with those of the results obtained numerically. The upward pressure, that creates lift, has increased almost linearly with the increase of ball position angle to approximately 15 to 30 degree and it also decrease with increase of ball rotational speed. Finally some conclusions have been drawn on the basis of the experimental result.
Levertijd: 2 - 4 weken
€48.99

Study of Aerodynamics of a Cricket Ball Engels | Paperback | 9783659295324 | 108 pagina's
Taal
Engels
Bindwijze
Paperback
Verschijningsdatum
november 2012
Aantal pagina's
108 pagina's
Illustraties
Met illustraties
Auteur(s)
Ebna Hai Bhuiyan Shameem Mahmood | Salam Md
Uitgever
Lap Lambert Academic Publishing
Extra groot lettertype
Nee
Gewicht
168 g
Studieboek
Ja
Verpakking breedte
152 mm
Verpakking hoogte
229 mm
Verpakking lengte
229 mm