Wat is dit voor site? Wij zoeken de goedkoopste boeken op internet. Aqua-Model Villagevonden we het goedkoopst op Bol.com voor €52.99. We hebben gezocht in nieuwe en tweedehands boeken. Rechtsonderaan de pagina kan je het boek direct bestellen via Bol .com.
Aqua-Model Village
Engels | Paperback | 9783659291791 | 06 november 2012 | 100 pagina's
Das Apu, Kumar Nalini Ranjan - 9783659291791
Engels | Paperback | 9783659291791 | 06 november 2012 | 100 pagina's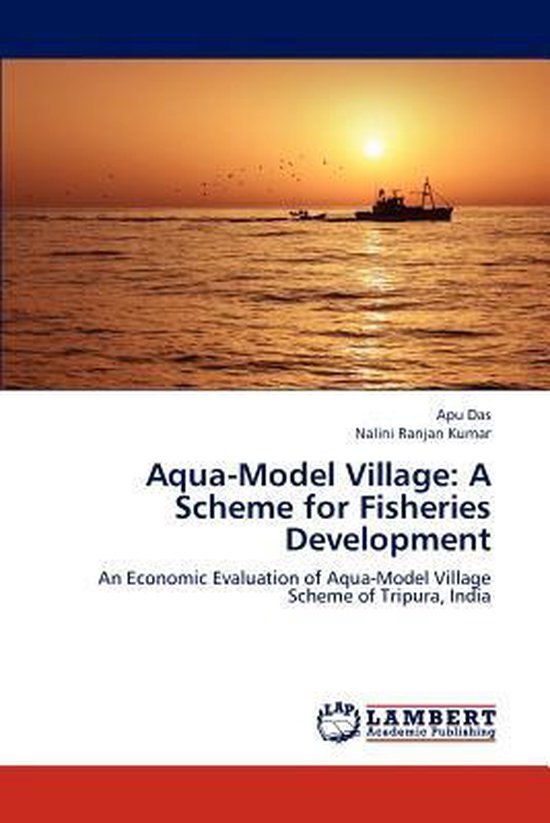 World population is increasing geometrically and has resulted in a huge increase in the demand for animal protein and other nutritional requirements. Approximately 2/3 of the world's human population getting their 40% protein from fish. The use of fish as source of protein to aid growth and development of both human and livestock cannot be over emphasized. Greenfacts (2004) showed that aquaculture is the fastest growing animal based food production sector particularly in the developing countries mainly China and other Asian countries. In India, the governments have identified the great potential of aquaculture and are determined to encourage private sector investment. Development of aquaculture can only be achieved by introduction of modern technologies. While there have been instances of successful introduction of technologies to boost production in Ghana (World fish centre 2005), the major problem has been the lack of appropriate technology. Keeping such kind of thing in view Government of Tripura has developed an area based comprehensive fisheries development programme in the name of Aqua-model village scheme and this book aims to evaluate that developmental scheme.
Levertijd: 3 - 5 weken
€52.99

Aqua-Model Village Engels | Paperback | 9783659291791 | 06 november 2012 | 100 pagina's
Taal
en
Bindwijze
Paperback
Oorspronkelijke releasedatum
06 november 2012
Aantal pagina's
100
Illustraties
Met illustraties
Hoofdauteur
Das Apu
Tweede Auteur
Kumar Nalini Ranjan
Hoofduitgeverij
Lap Lambert Academic Publishing
Extra groot lettertype
Nee
Gewicht
159 g
Product breedte
152 mm
Product hoogte
6 mm
Product lengte
229 mm
Studieboek
Ja
Verpakking breedte
152 mm
Verpakking hoogte
6 mm
Verpakking lengte
229 mm