Wat is dit voor site? Wij zoeken de goedkoopste boeken op internet. Cyclooxygenasevonden we het goedkoopst op Bol.com voor €0. We hebben gezocht in nieuwe en tweedehands boeken. Rechtsonderaan de pagina kan je het boek direct bestellen via Bol .com.
Cyclooxygenase
Engels | Paperback | 9783659193118 | 100 pagina's
Edmund Leung, Nigel Williams - 9783659193118
Engels | Paperback | 9783659193118 | 100 pagina's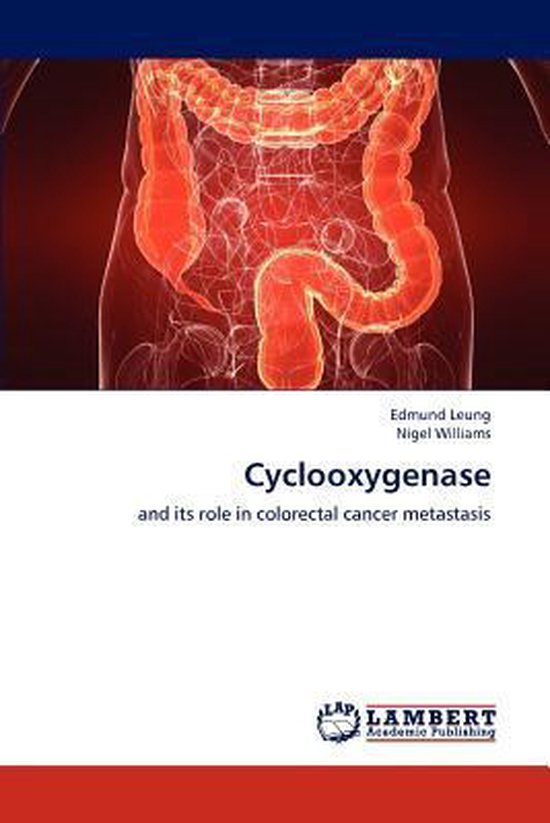 Prostaglandin is a product of cyclooxygenase-2. Compelling epidemiological and experimental studies over the last few decades have suggested that elevated cyclooxygenase-2 activity has been associated with enhanced development and spread of colorectal cancer, although the exact mechanisms of action are largely unknown or poorly understood. Modulation of adhesion molecules allows colorectal cancer cells to break away from their primary site and invade into the extracellular matrix: the initial process of metastasis. Other molecules such as Metalloproteinases, Cluster differentiation 44 and selectins are also thought to be involved. This short book revisits these various processes of cancer metastasis and reviews possible mechanisms of action with cyclooxygenase on a molecular level. Furthermore, common intrinsic and extrinsic modulators of cyclooxygenase are also discussed. This important biological concept has potential pharmacological implications with regards to chemo-prevention of cancer metastasis - remains to be the leading cause of colorectal cancer deaths.
Levertijd:
-
Cyclooxygenase Engels | Paperback | 9783659193118 | 100 pagina's
Taal
Engels
Bindwijze
Paperback
Verschijningsdatum
september 2012
Aantal pagina's
100 pagina's
Illustraties
Nee
Auteur(s)
Edmund Leung | Nigel Williams | Edmund Leung
Uitgever
Lap Lambert Academic Publishing
Extra groot lettertype
Nee
Gewicht
159 g
Studieboek
Nee
Verpakking breedte
152 mm
Verpakking hoogte
229 mm
Verpakking lengte
229 mm