Wat is dit voor site? Wij zoeken de goedkoopste boeken op internet. Listeria Monocytogenesvonden we het goedkoopst op Bol.com voor €61.99. We hebben gezocht in nieuwe en tweedehands boeken. Rechtsonderaan de pagina kan je het boek direct bestellen via Bol .com.
Listeria Monocytogenes
Engels | Paperback | 9783659161773 | 136 pagina's
Hamza Al-Ali, Ali Al-Mohana - 9783659161773
Engels | Paperback | 9783659161773 | 136 pagina's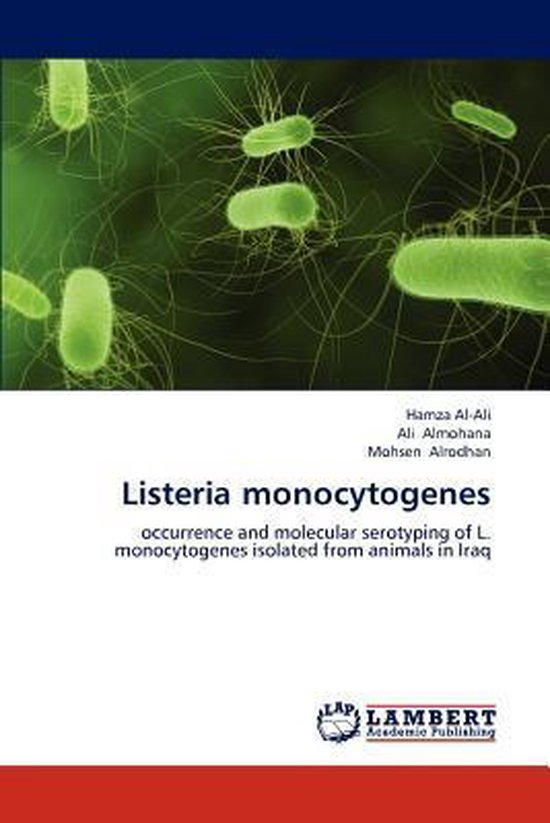 Listeria monocytogenes is recognized worldwide as one of the most important food-borne pathogens of concern for the food industries. It is a ubiquitous microorganism and it is frequently isolated from foods of animal origin, mainly meat and milk products. Because of the importance of L. monocytogenes epidemiology to human health, a number of discriminatory typing methods have been described for this organism. According to available documents, in Iraq there is no information regarding the molecular serotyping studies of L. monocytogenes isolated from animals. Therefore, there is an increase request to investigate the occurrence of L. monocytogenes serotypes. This book provides the dissemination and serotyping of this species in the cattle and sheep.
Levertijd: 2 - 3 weken
€61.99

Listeria Monocytogenes Engels | Paperback | 9783659161773 | 136 pagina's
Taal
Engels
Bindwijze
Paperback
Verschijningsdatum
juli 2012
Aantal pagina's
136 pagina's
Illustraties
Nee
Auteur
Hamza Al-Ali | Ali Al-Mohana
Co-auteur
Ali Al-Mohana
Uitgever
Lap Lambert Academic Publishing
Extra groot lettertype
Nee
Gewicht
209 g
Verpakking breedte
152 mm
Verpakking hoogte
8 mm
Verpakking lengte
229 mm
Bekijk alle opties Afrekenen Voeg toe aan lijst
Gerelateerde producten