Wat is dit voor site? Wij zoeken de goedkoopste boeken op internet. Real time bus monitoring and passenger information systemvonden we het goedkoopst op Bol.com voor €52.00. We hebben gezocht in nieuwe en tweedehands boeken. Rechtsonderaan de pagina kan je het boek direct bestellen via Bol .com.
Real time bus monitoring and passenger information system
Engels | Paperback | 9783659116872 | 120 pagina's
Gaurav Chheda, Saylee Gharge - 9783659116872
Engels | Paperback | 9783659116872 | 120 pagina's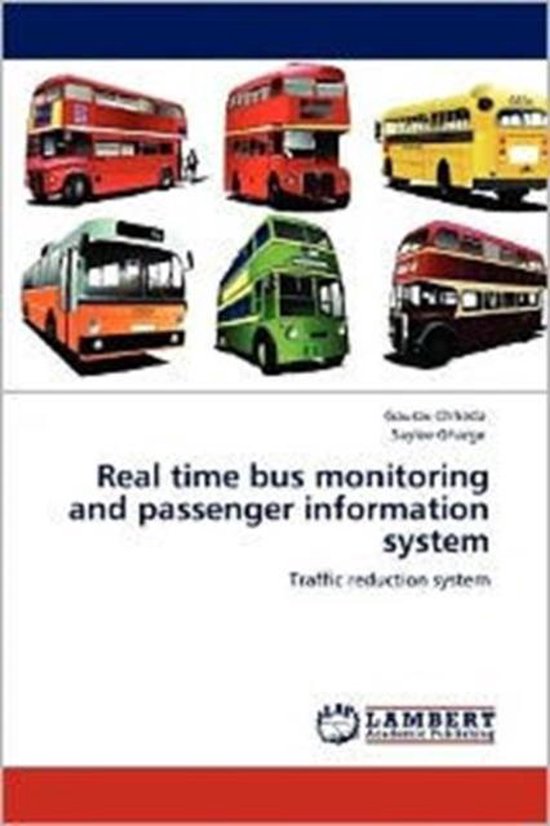 The Real Time Bus Monitoring and Passenger Information bus tracking device is a standalone system that will serve as a viable notification system effectively assisting pedestrians in making the decision of whether to wait for the bus or walk. The system is designed to display the real-time location(s) of the buses. The system will consist of a transmitter module installed on the buses, receiver boards installed on the bus stops, LED embedded map of the BEST bus transportation routes at the centralized controller. It will also have passenger information system software installed at the bus stops and which will give the user the relevant information regarding all the bus numbers going from his source to destination along with the route details and the cost. Assembly of these components will enable the tracking device to obtain GPS data of the bus locations, which it will then transfer it to centralized control unit and depict it by activating LEDs in the approximate geographic positions of the buses on the route map. It will also transmit its bus numbers and route names continuously to the bus stops. Thus the system will serve to empower the passengers with the information of buses.
Levertijd: 3 - 5 weken
€52.00

Real time bus monitoring and passenger information system Engels | Paperback | 9783659116872 | 120 pagina's
Taal
Engels
Bindwijze
Paperback
Verschijningsdatum
mei 2012
Aantal pagina's
120 pagina's
Illustraties
Nee
Auteur(s)
Gaurav Chheda | Saylee Gharge | Saylee Gharge
Uitgever
Lap Lambert Academic Publishing
Extra groot lettertype
Nee
Gewicht
186 g
Studieboek
Ja
Verpakking breedte
152 mm
Verpakking hoogte
229 mm
Verpakking lengte
229 mm