Wat is dit voor site? Wij zoeken de goedkoopste boeken op internet. The Christian Understanding Of Social And Ethical Issues In Africavonden we het goedkoopst op Bol.com voor €64.00. We hebben gezocht in nieuwe en tweedehands boeken. Rechtsonderaan de pagina kan je het boek direct bestellen via Bol .com.
The Christian Understanding Of Social And Ethical Issues In Africa
Emmanuel Ahabwe - 9783639376364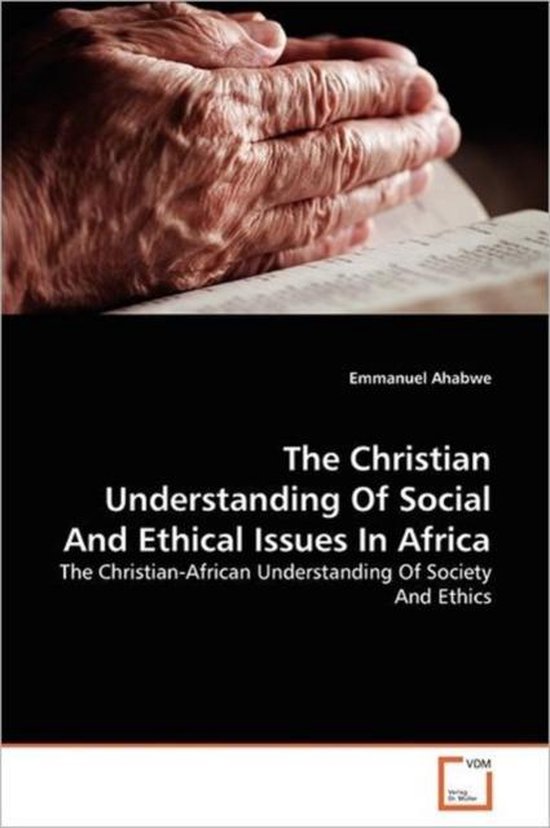 This is the Christian view of some of the social and ethical issues that prevail in society. While there are different interpretations and understanding, the Christian understanding bases on Jesus' teaching as well as pre - Jesus biblical teaching. It so happens that in part Jesus' teaching agrees with some of the teaching of African Tradition. Christians as followers of Christ have Christ as the model on which they base their behaviour. The task of African-Christian understanding of social and ethical issues discovers how Christians can approach the social behaviour that surrounds them in relation to their expected behaviour as Christians in relation to African Context. The topics are interrelated but mostly are appealing to the understanding of adults since the adults are the most affected. Each of the topics has the two dimensions of Africa (both tradition and modern) and the biblical / Christian. The pick on African context has a purpose of looking at the compatibility of Christian understanding and African tradition that has undergone situational changes over time.
Levertijd: 2 - 4 weken
€64.00

The Christian Understanding Of Social And Ethical Issues In Africa
Taal
Engels
Bindwijze
Paperback
Verschijningsdatum
augustus 2011
Aantal pagina's
152 pagina's
Illustraties
Nee
Auteur(s)
Emmanuel Ahabwe
Uitgever
Vdm Verlag
Extra groot lettertype
Nee
Gewicht
231 g
Studieboek
Ja
Verpakking breedte
152 mm
Verpakking hoogte
229 mm
Verpakking lengte
229 mm