Wat is dit voor site? Wij zoeken de goedkoopste boeken op internet. Higher Education Policyvonden we het goedkoopst op Bol.com voor €54.00. We hebben gezocht in nieuwe en tweedehands boeken. Rechtsonderaan de pagina kan je het boek direct bestellen via Bol .com.
Higher Education Policy
Engels | Paperback | 9783639238365 | 92 pagina's
Frank Billingsley - 9783639238365
Engels | Paperback | 9783639238365 | 92 pagina's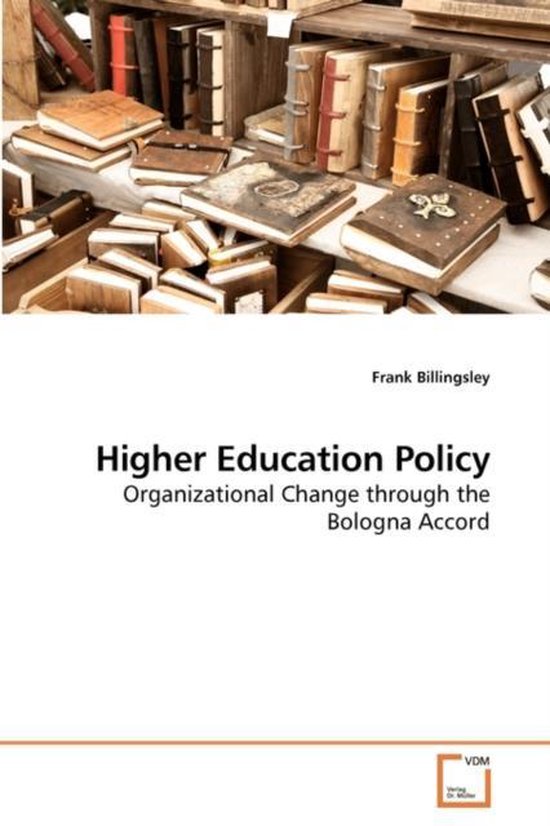 The American system of higher education was established in the 17th century institutions have set up standards to ensure that they provide the best education possible through quality control. Throughout history quality in institutions of higher education has been left up to the local communities and these communities have taken on the role as the primary adjudicator for the quality control in colleges and universities in the United States. The primary objective of the process of accreditation is to ensure that the educational institutions in the United States supply suitable levels of quality and understanding. To ensure a standard of quality understanding and control the practice of accreditation was created as a way to conduct nongovernmental, peer reviews of institutions that provide education to the public. Independent educational associations of regional or national levels assist in the development of quality control. These accreditation bodies have developed measures to evaluate institutions of higher education to determine if these institutions are functioning at an acceptable level of quality or if they have a functioning level that is of the highest caliber.
Levertijd: 2 - 4 weken
€54.00

Higher Education Policy Engels | Paperback | 9783639238365 | 92 pagina's
Taal
Engels
Bindwijze
Paperback
Verschijningsdatum
februari 2010
Aantal pagina's
92 pagina's
Illustraties
Nee
Auteur(s)
Frank Billingsley
Uitgever
Vdm Verlag
Extra groot lettertype
Nee
Gewicht
145 g
Studieboek
Ja
Verpakking breedte
152 mm
Verpakking hoogte
229 mm
Verpakking lengte
229 mm