Engels | Druk: 1 | Paperback | 9781932511468 | 88 pagina's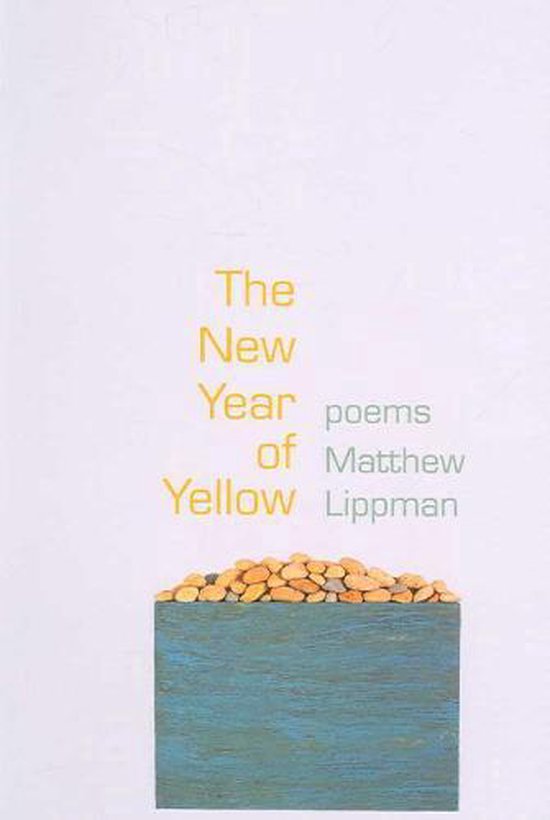 ''Different poets possess different powers. So Lippman has eros and humor; somehow, also, he has a great, unfalsifiable affection for human nature. But his work is also empowered by verbal gusto, a faith in the joy of saying. . . . Full of exuberance and invention, flush with the stuff of struggle in the world, bright colored with mood, The New Year of Yellow is a defense of human nature. I believe in its animal instinct, its god-sanctioned, oxygen-breathing, self-evident inalienable right to pronounce.''
—From the Foreward by Tony Hoagland

In The New Year of Yellow, Matthew Lippman gives voice to a bummed-out, pissed-off tender heart—¬a hopeless, cranky romantic "I" with love handles, a joint, and a penchant for blondes. Meet beloved Harvey Pekar crossed with the soul of Frank O'Hara, the great suburban middle-wage guy who, when no one is looking, abandons his anger and disappointment just long enough to reveal what's really underneath—an irreverent affection for life.

Winner of the 2005 Kathryn A. Morton Prize in Poetry, selected by Tony Hoagland, this debut writer has an adorable, old soul. With poems like "Everyone Wants a Monkey," "It Is Time for Me to Start Making Love to Joni Mitchell," and "Surf Buddha," it's not easy to know what to expect of Lippman, but one thing is for sure—you're going to laugh. Out loud.

Matthew Lippman is a writer and a teacher. Currently he teaches English Literature and Creative Writing at Chatham High School in upstate New York, and has been a member of the faculty, Writing Division, in Columbia University's Summer Program for High School Students, as well as an instructor at The Gotham Writers' Workshop. In 1990 he received his MFA from the Writers' Workshop at the University of Iowa and in 1997 he was granted a Master's in English Education from Teachers College, Columbia University. His poetry has been published widely in such journals as The American Poetry Review, The Iowa Review, The Best American Poetry of 1997, and Tikkun. In 1991 he was the recipient of the James Michener/Paul Engle Poetry Fellowship from the University of Iowa; in 2004 he won a New York State Foundation of the Arts grant for his fiction.




Levertijd: Verwacht over 9 weken
€18.99
(Exclusief €1,99 verzendkosten)