Engels | E-book | 9781908333407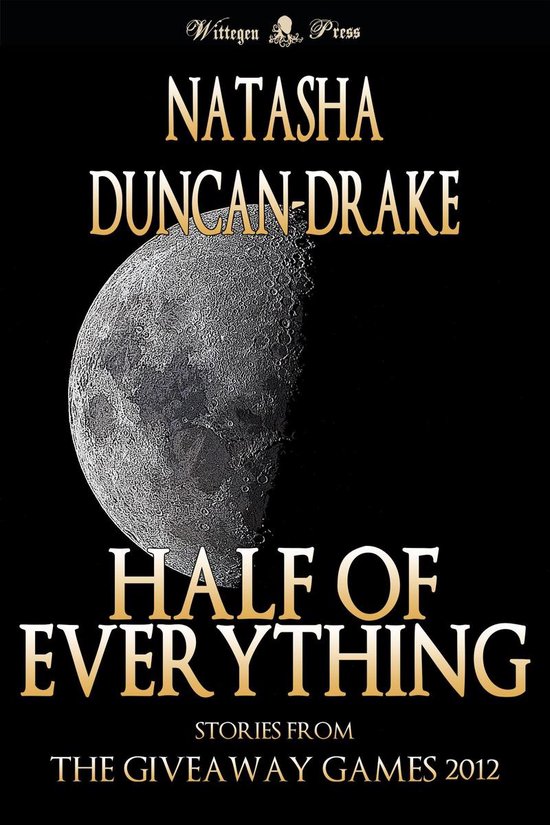 Many genres, 14 exciting stories in this anthology of shorts and novellettes by Natasha Duncan-Drake. Whether you're looking for horror, Sci-Fi or something else, you'll find what you're looking for in this collection.
In July 2012, Wittegen Press gave away a short story, or story part every day to their readers. Each story was only available for one day, but now the 14 stories by Natasha Duncan-Drake from The Wittegen Press Giveaway Games have been gathered here into 1 volume.
- Queen of Heaven (Sci-Fi)
- Sleep Of The Damned (Horror)
- To Life Reborn (Fantasy)
- Cleave To Until Forever (M/M Paranormal Romance)
- Lost Kitty (YA Sci-Fi)
- The Machine (Contemporary Fantasy with M/M Romance)
- The Vampire Who Loved Me (Paranormal Espionage, M/M/F)
- God of Love (M/M Erotica Fantasy)
- All That Glitters (M/M Romance)
- Connections (M/M/F Erotic Sci-Fi)
- The Crosses We Bear (Horror)
- Timothy (M/F Paranormal Romance)
- Dead Not Dying (Horror)
- The Beginning (YA Urban Horror)
These stories, plus all the other stories from the Wittegen Press Giveaway Games can be found in one volume:
- Myriad Imaginings: All The Stories From The Wittegen Press Giveaway Games
If you would prefer to select stories by genre, they are also available in five separate anthologies:
- Book of Darkness: Horror Stories From The Wittegen Press Giveaway Games
- Beyond Our Horizon: Science Fiction and Fantasy Stories From The Wittegen Press Giveaway Games
- Supernature: Paranormal Stories From The Wittegen Press Giveaway Games
- Romantics: Erotic Romance Stories From The Wittegen Press Giveaway Games
- Bright Young Things: Young Adult Stories From The Wittegen Press Giveaway Games
Sophie Duncan's (the other half of Wittegen Press) stories are also available in an individual anthology:
- The Other Half of Everything: Stories by Sophie Duncan From The Wittegen Press Giveaway Games
Levertijd: Direct beschikbaar
€2.73
(Exclusief €1,99 verzendkosten)
The Wittegen Press Giveaway Games 2 - Half of Everything: Stories by Natasha Duncan-Drake From The Wittegen Press Giveaway Games Engels | E-book | 9781908333407
Taal
Engels
Bindwijze
E-book
Verschijningsdatum
januari 2013
Ebook formaat
Epub zonder kopieerbeveiliging (DRM)
Auteur(s)
Natasha Duncan-Drake
Uitgever
Smashwords Edition
Lees dit ebook op
Android (smartphone en tablet) | Kobo e-reader | Desktop (Mac en Windows) | iOS (smartphone en tablet) | Windows (smartphone en tablet)
Ebook formaat
Epub zonder kopieerbeveiliging (DRM)
Studieboek
Nee