Wat is dit voor site? Wij zoeken de goedkoopste boeken op internet. Vickery at the Shermanvonden we het goedkoopst op Bol.com voor €0. We hebben gezocht in nieuwe en tweedehands boeken. Rechtsonderaan de pagina kan je het boek direct bestellen via Bol .com.
Vickery at the Sherman
Engels | Paperback | 9781902638461 | 300 pagina's
Frank Vickery - 9781902638461
Engels | Paperback | 9781902638461 | 300 pagina's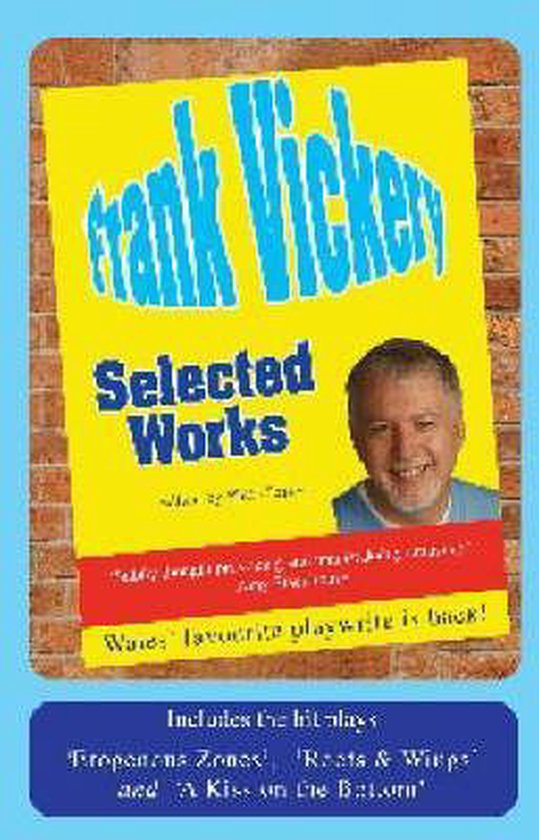 Frank Vickery is the only living Welsh playwrite who can continually fill large theatres with his new plays. He has a loyal audience in south Wales that continue to support and celebrate his unique voice. The plays in this volume represent the 10 year partnership between Vickery and the Sherman Theatre, Cardiff. Throughout the 1990's, Vickery wrote annually for the Sherman Theatre. KISS ON THE BOTTOM (1991) is an all female comedy set in a cancer ward of a hopital in the south Wales valleys. EROGENOUS ZONES (1992) is set in a city and shifts backward and forward in time to depict a triange of relationships. ROOTS AND WINGS (1995) again set in a hospital concerns two families and their attitudes to their son's homosexuality. Vickery is obsessed with the taboos' within society. These plays reflect his obsession and magnificently demonstrate how he transposes ordinary people's lives to the stage with relevance and great humour.
Levertijd:
-
Vickery at the Sherman Engels | Paperback | 9781902638461 | 300 pagina's
Taal
Engels
Bindwijze
Paperback
Verschijningsdatum
september 2007
Aantal pagina's
300 pagina's
Illustraties
Met illustraties
Auteur(s)
Frank Vickery
Redacteur
Phil Clarke
Uitgever
Parthian Books
Extra groot lettertype
Nee
Gewicht
198 g
Verpakking breedte
130 mm
Verpakking hoogte
28 mm
Verpakking lengte
197 mm