Wat is dit voor site? Wij zoeken de goedkoopste boeken op internet. Zulu namesvonden we het goedkoopst op Bol.com voor €0. We hebben gezocht in nieuwe en tweedehands boeken. Rechtsonderaan de pagina kan je het boek direct bestellen via Bol .com.
Zulu names
Engels | Paperback | 9781869140038 | 340 pagina's
Adrain Koopman, Adrain Koopman - 9781869140038
Engels | Paperback | 9781869140038 | 340 pagina's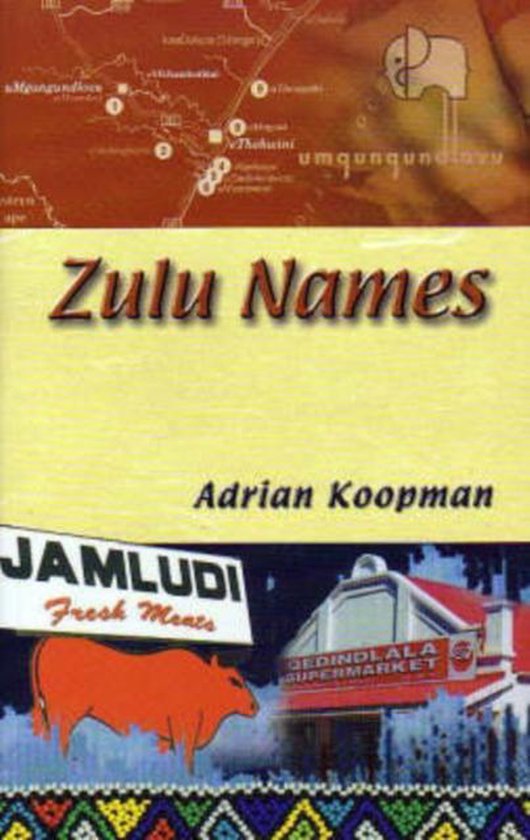 Does eThekwini mean place of the lagoon or place of the single testicle ? How are the names of dogs used to accuse a neighbour of witchcraft? What is the origin of Jamludi? Is the Zulu isibongo the same as a surname? What influence do scholars have in the process of naming? Zulu Names explores the meanings of and metaphors behind more than 1000 Zulu names grouped into different categories: from personal names and nicknames to clan names and praises; from place, homestead and regimental names to school and shop names; and from domestic animal and bird names to the names of the Zulu lunar months. For the more serious scholar, Zulu Names also contains research and onomastic material. This is a guide for anyone interested in Zulu language or culture, or in naming practices generally.
Levertijd:
-
Zulu names Engels | Paperback | 9781869140038 | 340 pagina's
Taal
Engels
Bindwijze
Paperback
Verschijningsdatum
mei 2002
Aantal pagina's
340 pagina's
Illustraties
Met illustraties
Auteur
Adrain Koopman | Adrain Koopman
Co-auteur
Adrain Koopman
Uitgever
University of KwaZulu-Natal Press
Extra groot lettertype
Nee
Gewicht
499 g
Verpakking breedte
150 mm
Verpakking hoogte
19 mm
Verpakking lengte
230 mm
Bekijk alle opties Afrekenen Voeg toe aan lijst
Gerelateerde producten