Wat is dit voor site? Wij zoeken de goedkoopste boeken op internet. Tableau Data Visualization Cookbookvonden we het goedkoopst op Bol.com voor €0. We hebben gezocht in nieuwe en tweedehands boeken. Rechtsonderaan de pagina kan je het boek direct bestellen via Bol .com.
Tableau Data Visualization Cookbook
Engels | Paperback | 9781849689786 | 172 pagina's
Ashutosh Nandeshwar - 9781849689786
Engels | Paperback | 9781849689786 | 172 pagina's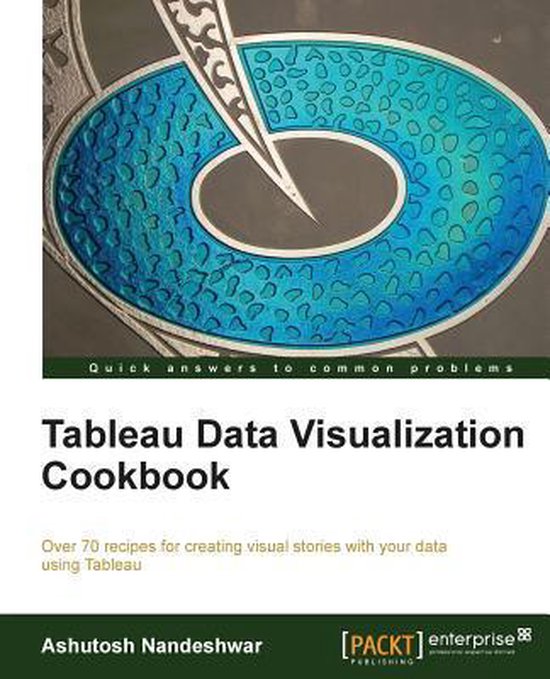 This Cookbook contains step-by-step instructions for Tableau users to create effective graphics. The book is designed in such a way that you can refer to it chapter by chapter; you can look at the list of recipes and read them in no particular order. You'll gain the most from this book if you have basic understanding of various chart types and of their importance. Knowing when to employ a certain graphic will be equally useful. This book will get you up to speed if you just started using Tableau. You'll find this book useful if you spend a lot of time conducting data analysis and creating reports.
Levertijd:
-
Tableau Data Visualization Cookbook Engels | Paperback | 9781849689786 | 172 pagina's
Taal
Engels
Bindwijze
Paperback
Verschijningsdatum
augustus 2013
Aantal pagina's
172 pagina's
Illustraties
Nee
Auteur(s)
Ashutosh Nandeshwar
Uitgever
Packt Publishing
Extra groot lettertype
Nee
Gewicht
315 g
Studieboek
Ja
Verpakking breedte
191 mm
Verpakking hoogte
17 mm
Verpakking lengte
235 mm