Wat is dit voor site? Wij zoeken de goedkoopste boeken op internet. Boots and Saddlesvonden we het goedkoopst op Bol.com voor €0. We hebben gezocht in nieuwe en tweedehands boeken. Rechtsonderaan de pagina kan je het boek direct bestellen via Bol .com.
Boots and Saddles
Engels | Paperback | 9781846777332 | 272 pagina's
Elizabeth B. Custer, Elizabeth B. Custer - 9781846777332
Engels | Paperback | 9781846777332 | 272 pagina's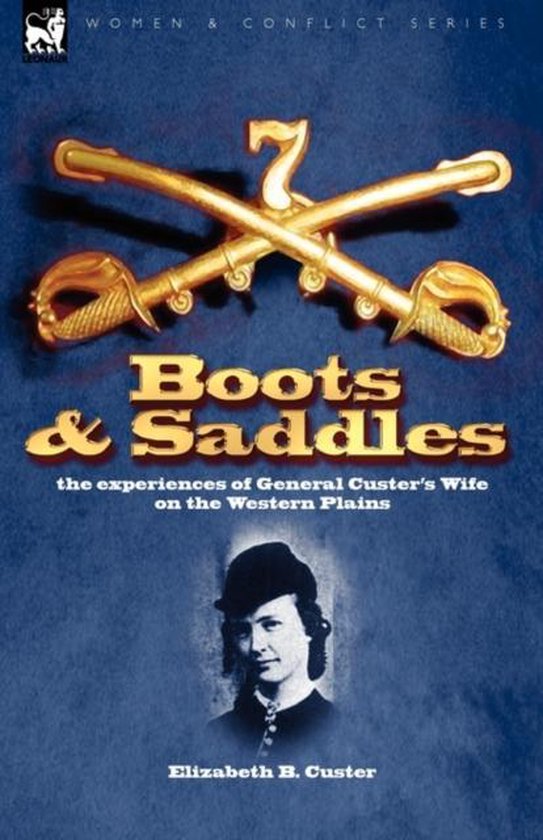 A classic account of life on the Western Frontier
Mrs Custer-Libby-the love of George Armstrong Custer's life is in some regard no less famous than her husband. They were in the truest sense 'a couple' and our understanding of their relationship has been enhanced by Elizabeth Custer's writing of her time in the company of her husband during his campaigning on the Western Plains against the Indian tribes. Custer was already a legend-The Boy General-during the Civil War. Elizabeth Custer's writing of his post-war career enhances both our view of him-and them-and brings with it an illumination of life with the United States army-including its many colourful personalities-on the frontier. Here then is the famous 7th Cavalry as viewed by its commander's wife. This touching account ends-inevitably-as Custer and his command ride out for their fateful encounter at Little Big Horn.
Levertijd:
-
Boots and Saddles Engels | Paperback | 9781846777332 | 272 pagina's
Taal
Engels
Bindwijze
Paperback
Verschijningsdatum
juli 2009
Aantal pagina's
272 pagina's
Illustraties
Nee
Auteur(s)
Elizabeth B. Custer | Elizabeth B. Custer
Uitgever
Leonaur Ltd
Extra groot lettertype
Nee
Gewicht
349 g
Studieboek
Nee
Verpakking breedte
140 mm
Verpakking hoogte
15 mm
Verpakking lengte
216 mm