Wat is dit voor site? Wij zoeken de goedkoopste boeken op internet. 101 Days to Make a Changevonden we het goedkoopst op Bol.com voor €0. We hebben gezocht in nieuwe en tweedehands boeken. Rechtsonderaan de pagina kan je het boek direct bestellen via Bol .com.
101 Days to Make a Change
Engels | Druk: 1 | Paperback | 9781845906788 | 288 pagina's
Roy Leighton, Emma Kilbey - 9781845906788
Engels | Druk: 1 | Paperback | 9781845906788 | 288 pagina's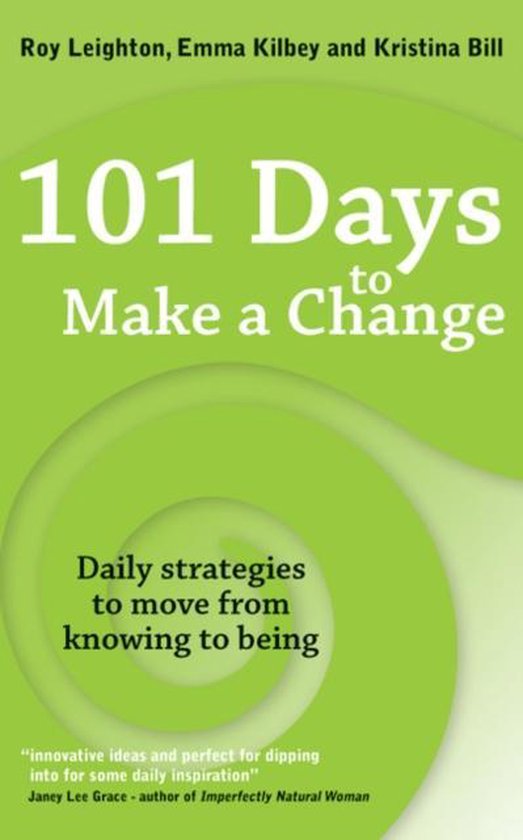 101 Days To Make a Change is a constructive and compassionate companion that will help get you back in the driving seat of your life - in just over three months. Its expansive ideology is grounded by an achievable process with a realistic timeframe to help chart progress and acknowledge results. This programme will give you rigorous tools in order to truly understand what makes you who you are, so you can plan for your best future, both personally and professionally. You"ll be led by clear and practical steps to uncover your drives and motivation and identify your attitude to learning and change. Armed with these valuable insights your confidence will increase and your stress levels will be reduced while you develop new skills and start achieving firm goals.
Levertijd:
-
101 Days to Make a Change Engels | Druk: 1 | Paperback | 9781845906788 | 288 pagina's
Taal
Engels
Bindwijze
Paperback
Druk
1
Verschijningsdatum
augustus 2011
Afmetingen
21,6 x 13,3 x 2,5 cm
Aantal pagina's
288 pagina's
Illustraties
Nee
Auteur
Roy Leighton | Emma Kilbey
Co-auteur
Emma Kilbey
Uitgever
Crown House Publishing
Extra groot lettertype
Nee
Gewicht
400 g
Verpakking breedte
135 mm
Verpakking hoogte
25 mm
Verpakking lengte
216 mm
Bekijk alle opties Afrekenen Voeg toe aan lijst
Gerelateerde producten