Engels | Paperback | 9781782821236 | 15 juli 2013 | 412 pagina's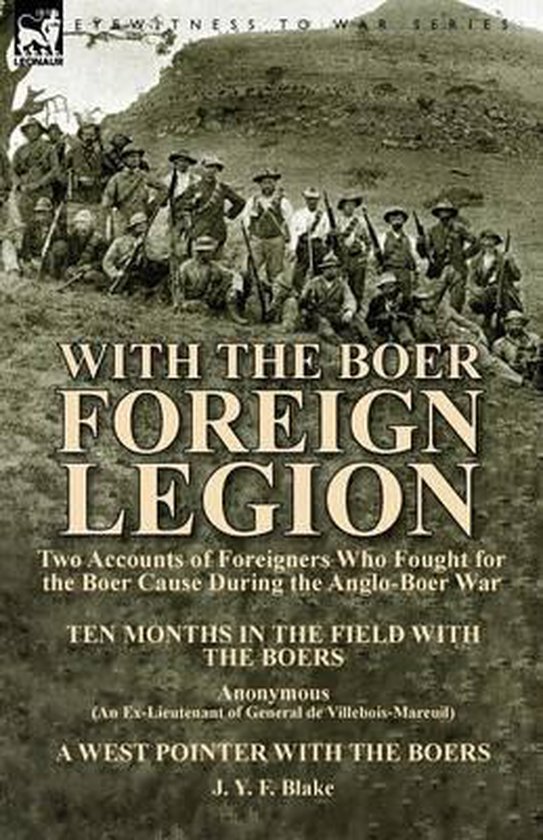 The Irish and European Brigades in Boer service in South Africa
By virtue of its abiding and justified fame, the term 'Foreign Legion' is usually thought to mean the standing force in the service of France. However, this is by no means the only example of a mercenary force, either in present times or throughout the history of military conflict. Some legions like those of the French and Spanish became part of the permanent military establishment and some have come and gone motivated by pay. Others have been raised specifically in time of war and have been manned by those driven by conviction, principle or the spirit of adventure, to serve causes not naturally their own. The Spanish Civil War famously had its International Brigades. When the Boers in South Africa rose against the might of the British Empire at the turn of the 19th and 20th centuries, they too attracted soldiers of fortune. Some, no doubt, were motivated to support an underdog against imperial oppression and others simply saw themselves as natural enemies of the British and were ready to take them on whenever and wherever the opportunity presented itself. The authors of the works in this special Leonaur volume belonged in each 'camp.' The French aide to de Villebois-Mareuil was able to dine amiably with English officers while travelling to the theatre of war, whereas the American, Blake, indentified in every way with the convictions of his 'Irish Brigade' comrades and roundly hated his enemy. This book provides unusual perspectives and often discomforting insights into the sharp end of the Boer War and will fascinate all those interested in the subject.
Leonaur editions are newly typeset and are not facsimiles; each title is available in softcover and hardback with dustjacket; our hardbacks are cloth bound and feature gold foil lettering on their spines and fabric head and tail bands.
Levertijd: 2 - 3 weken
€23.99

With the Boer Foreign Legion Engels | Paperback | 9781782821236 | 15 juli 2013 | 412 pagina's
Taal
en
Bindwijze
Paperback
Oorspronkelijke releasedatum
15 juli 2013
Aantal pagina's
412
Illustraties
Nee
Hoofdauteur
J Y F Blake
Tweede Auteur
Anonymous
Co Auteur
J Y F Blake
Hoofduitgeverij
Leonaur Ltd
Extra groot lettertype
Nee
Gewicht
522 g
Product breedte
140 mm
Product hoogte
23 mm
Product lengte
216 mm
Studieboek
Nee
Verpakking breedte
140 mm
Verpakking hoogte
23 mm
Verpakking lengte
216 mm