Engels | Druk: 1 | Hardcover | 9781781191460 | 102 pagina's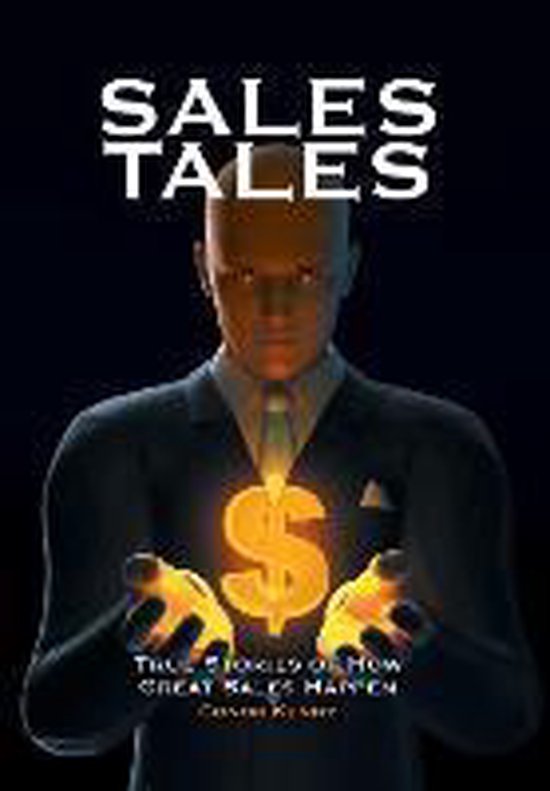 For the past 30 years, Conor Kenny has learnt to sell largely by making lots of mistakes and working hard to understand what inspires a reaction and what it is that makes people buy or not.


SALES TALES is based on his personal experience and real encounters in pursuit of sales excellence. The purpose of the book is to tell real-life stories, each underpinned with a powerful lesson that helped Conor sell the next time around.


In the early 1990s, Conor worked for a family business in London, whose head, Arnold, was wise, successful and wealthy. Conor had made a costly mistake in his youthful eagerness to sell. The next day, he was summoned to Arnold's office. He was nervous and feared the worst. In a soft voice, Arnold said, "Conor, good decisions come from wisdom. Wisdom comes from experience. Experience comes from bad decisions".


That is how we learn, how we really learn. Sometimes, to believe the fire is hot, you need to get burnt. When you do, there is no book better than raw experience. SALES TALES is based on Conor's occasional mis-step into the fire. It is a book of real stories – sales stories that will help you to be a better sales person and to make more sales. It will guide you in sales, in your career and in life.
Levertijd:
-
Sales Tales Engels | Druk: 1 | Hardcover | 9781781191460 | 102 pagina's
Taal
Engels
Bindwijze
Hardcover
Druk
1
Verschijningsdatum
maart 2014
Afmetingen
23,4 x 15,6 x 1 cm
Aantal pagina's
102 pagina's
Illustraties
Nee
Auteur(s)
Kenny Conor
Uitgever
Oak Tree Press
Extra groot lettertype
Nee
Gewicht
323 g
Studieboek
Nee
Verpakking breedte
161 mm
Verpakking hoogte
15 mm
Verpakking lengte
241 mm