Wat is dit voor site? Wij zoeken de goedkoopste boeken op internet. The Ruling Elite of Singaporevonden we het goedkoopst op Bol.com voor €153.99. We hebben gezocht in nieuwe en tweedehands boeken. Rechtsonderaan de pagina kan je het boek direct bestellen via Bol .com.
The Ruling Elite of Singapore
Engels | Druk: 1 | Hardcover | 9781780762340 | 224 pagina's
Michael D. Barr - 9781780762340
Engels | Druk: 1 | Hardcover | 9781780762340 | 224 pagina's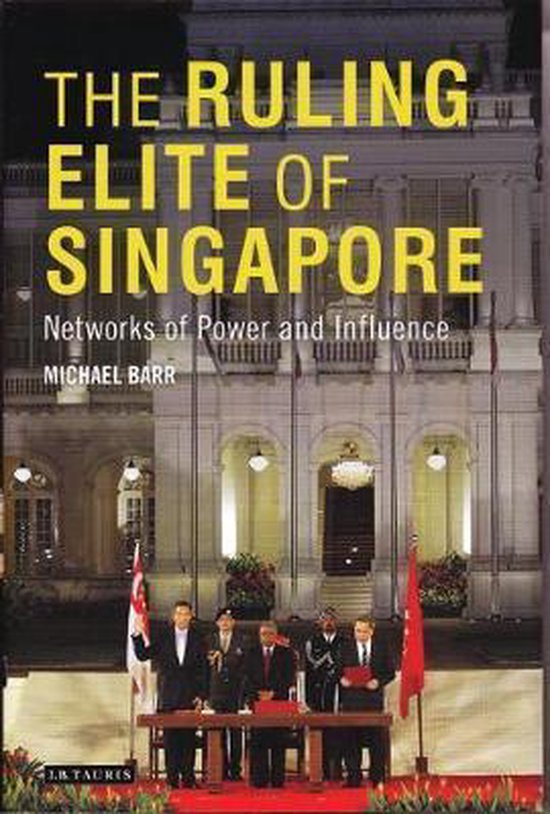 Michael Barr explores the complex and covert networks of power at work in one of the world's most prosperous countries – the city-state of Singapore. He argues that the contemporary networks of power are a deliberate project initiated and managed by Lee Kuan Yew – former prime minister and Singapore's "founding father" – designed to empower himself and his family. Barr identifies the crucial institutions of power - including the country's sovereign wealth funds, and the government-linked companies – together with five critical features that form the key to understanding the nature of the networks. He provides an assessment of possible shifts of power within the elite in the wake of Lee Kuan Yew's son, Lee Hsien Loong, assuming power, and considers the possibility of a more fundamental democratic shift in Singapore's political system.
Levertijd: Verwacht over 10 weken
€153.99

The Ruling Elite of Singapore Engels | Druk: 1 | Hardcover | 9781780762340 | 224 pagina's
Taal
Engels
Bindwijze
Hardcover
Druk
1
Verschijningsdatum
december 2013
Aantal pagina's
224 pagina's
Illustraties
Nee
Auteur
Michael D. Barr
Uitgever
Bloomsbury Publishing Plc
Extra groot lettertype
Nee
Subtitel
Networks of Power and Influence
Bekijk alle opties Afrekenen Voeg toe aan lijst
Gerelateerde producten