Engels | Paperback | 9781743446065 | 108 pagina's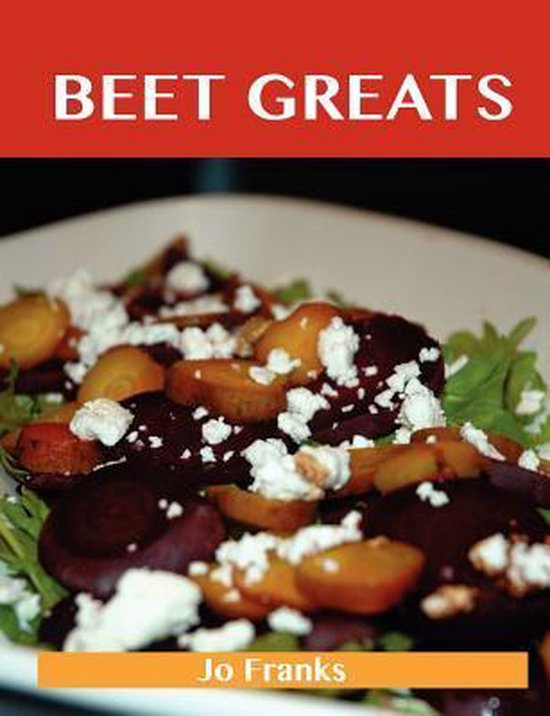 You'll love this book, the recipes are easy, the ingredients are easy to get and they don't take long to make. Foodlovers turn to Beet Greats for information and inspiration.

Everything is in here, from the proverbial soup to nuts: Apple-Beet Salad - Southern-Style, Baby Beets with Spring Onions, Baby Octopus Spiedini With Beet Green Salad, Baked Beet Salad, Baked Beets, Beet and Cucumber Salad With Orange Dressing, Beet and Mache Salad with Riad, Beet And Spinach Salad With Lemon, Cilantro And Mint, Beet Borscht, Beet Cake, Beet Cheera Pachadi (Curries), Beet Dip, Beet Fettuccine, Beet Horseradish, Beet Mousse, Beet Pasta, Beet Salad, Beet Soup With Dill And Yogurt, Beet, Apple and Walnut Salad, Beet-Orange-Apple Salad, Beetroot Halwa, Roasted Red Beets With Anise Vinaigrette, Rosy Beet And Potato Salad With Garlic Dressing, Russian Beet and Potato Salad, Russian Potato-Beet Salad, Scandinavian Beet Salad, Sliced Beet Salad, Spaghetti With Rubies, Spinach Salad with Beets and Oranges, Steamed Antipasto, Sweetheart Salad, Tricolor Crudites Platter, Vinegared Beets Nested In Their Greens, Warszawa Borscht ...and much much more

This is a very satisfying book, however I would recommend you eat something before you read this book, or you won't be able to make it through without reaching for a skillet or saucepan!

Beet Greats is packed with more information than you could imagine. 94 delicious dishes covering everything, each employing ingredients that should be simple to find and include Beet. This cookbook offers great value and would make a fabulous gift.

This book will also give you enough inspiration to experiment with different ingredients since you'll find the extensive index to be extremely helpful.

The recipes are superb. Wonderfully easy to put together and you don't have to make or purchase a ton of condiments before you have a chance to play with them.

Yummy!!
Levertijd:
-