Engels | Paperback | 9781743445600 | 82 pagina's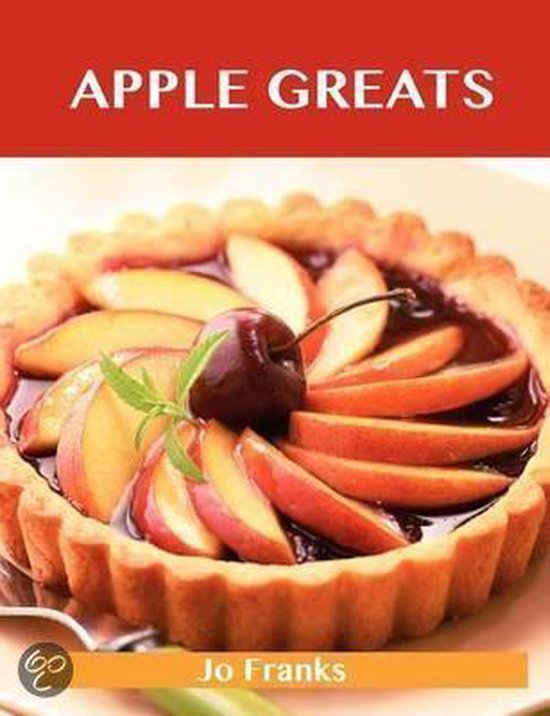 You'll love this book, the recipes are easy, the ingredients are easy to get and they don't take long to make. Foodlovers turn to Apple Greats for information and inspiration.

Everything is in here, from the proverbial soup to nuts: Apple Cobbler Cookies, Apple Muffins, Apple Pie (no Sugar), Apple & Herb Stuffing, Apple & Nut Crackers, Apple & Raisin Scones, Apple & Rum Custard Cake, Apple & Spice Pizza Cookies, Apple Almond Pie, Apple And Almond Macaroon Pudding, Apple and Almond Streusel Cake, Apple And Apricot Chutney, Apple And Banana Aside, Apple And Bean Slaw, Apple and Blueberry Hand Pies, Apple and Butternut Squash Soup, Apple And Cheddar Cheese Crumble, Apple and Cheddar Corn Muffins, Apple and Cheese Pleasers, Apple and Cranberry Galette, Apple And Cream Kuchen, Apple And Oat Bran Muffins, Apple And Pear Salsa, Apple and Quince Pie, Apple And Rum Custard Cake, Apple and Sausage Patties, Apple Baklava i, Apple Banana Bread, Apple Bbq Sauce, Apple Beef Brisket, Apple Black Walnut Cake, Apple Blackberry Pie, Apple Brioche Pizza, Apple Cream Pie, Apple Crisp With Macadamia Nuts, Apple Date Muffins, Apple Fritters/deep Fried, Apple Oatmeal Cookies, Apple Pie, Apple Tart, Chicken with Apple Cornbread Stuffing, Chocolate Apple Cake, Dutch Apple Coffee Cake, French Apple Almond Tart, Fresh Apple Cake, German Apple Pie, Glazed Apple Cake, Green Apple Pie, Green Tomato, Apple and Pear Mincemeat, Grilled Apple Crisp, Honey-Apple Glazed Turkey Breast, Hot Apple Sundaes, Impossible Apple Pie, Incredibly Moist Fresh Apple Cake, Israeli Upside Down Apple Cake, Lamb and Apple Casserole, Melon Salad In Apple Sauce, Michigan Dried Cherry Apple Stuffed Pork Chops, No-Cholesterol Apple Cake, Open Face Apple Tart, Oven-Baked Rum-Raisin-Apple Graham-Cracker Pie, Red Wine Apple Pie, Spiced Apple And Chicken Kabobs, Taffy Apple Pizza, Tomato and Apple Soup, Upside Down Apple Pecan Pie, Very Easy-To-Do Apple Crisp, iWarm Almond Crusted Brie With Spicy Apple Onion Compote, Warm Spinach And Macintosh Apple Salad With Bacon,...and much much more

This is a very satisfying book, however I would recommend you eat something before you read this book, or you won't be able to make it through without reaching for a skillet or saucepan!

Apple Greats is packed with more information than you could imagine. 69 delicious dishes covering everything, each employing ingredients that should be simple to find and include Apple. This cookbook offers great value and would make a fabulous gift.

This book will also give you enough inspiration to experiment with different ingredients since you'll find the extensive index to be extremely helpful.

The recipes are superb. Wonderfully easy to put together and you don't have to make or purchase a ton of condiments before you have a chance to play with them.

Yummy!!
Levertijd: 2 - 3 weken
€28.99