Wat is dit voor site? Wij zoeken de goedkoopste boeken op internet. Know the Truth!vonden we het goedkoopst op Bol.com voor €0. We hebben gezocht in nieuwe en tweedehands boeken. Rechtsonderaan de pagina kan je het boek direct bestellen via Bol .com.
Know the Truth!
Engels | Paperback | 9781625092816 | 264 pagina's
Lynn Robert Kern - 9781625092816
Engels | Paperback | 9781625092816 | 264 pagina's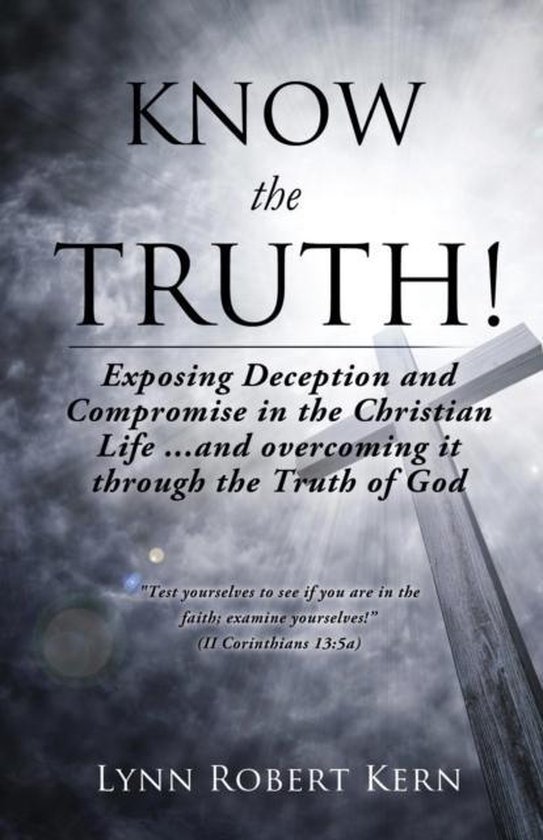 MANY believe they are Christians and are not. MANY are in danger of falling away from God. "Test yourselves to see if you are in the faith; examine yourselves Or do you not recognize this about yourselves, that Jesus Christ is in you - unless indeed you fail the test?" (II Corinthians 13:5) This book applies God's truth to expose and overcome deception and compromise in key areas of the Christian life. Lynn Kern is a retired pastor who recently was awakened by the "fear of the Lord" to examine his own life in light of the deception and compromise that exists within Evangelical Christianity. A revival of biblical truth is needed to expose and overcome this deception and compromise in today's Christian life His hope is that you examine your life on the basis of God's truth and obey it.
Levertijd:
-
Know the Truth! Engels | Paperback | 9781625092816 | 264 pagina's
Taal
Engels
Bindwijze
Paperback
Verschijningsdatum
2013-03-01
Aantal pagina's
264 pagina's
Illustraties
Nee
Auteur(s)
Lynn Robert Kern
Uitgever
Xulon Press
Extra groot lettertype
Nee
Gewicht
340 g
Oorspronkelijke releasedatum
2013-03-27
Verpakking breedte
140 mm
Verpakking hoogte
15 mm
Verpakking lengte
216 mm