Wat is dit voor site? Wij zoeken de goedkoopste boeken op internet. School Leadership in a Diverse Societyvonden we het goedkoopst op Bol.com voor €55.99. We hebben gezocht in nieuwe en tweedehands boeken. Rechtsonderaan de pagina kan je het boek direct bestellen via Bol .com.
School Leadership in a Diverse Society
Engels | Paperback | 9781623965297 | 158 pagina's
Carlos R. Mccray, Floyd Beachum - 9781623965297
Engels | Paperback | 9781623965297 | 158 pagina's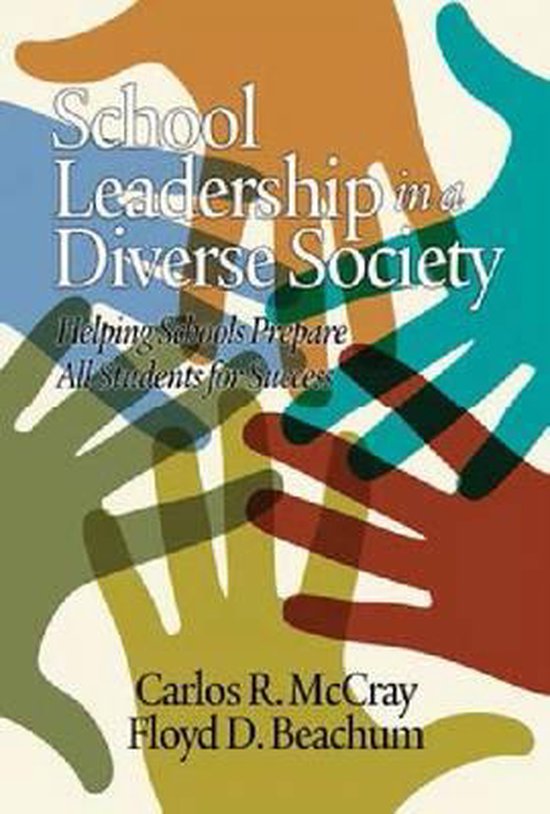 The purpose of this work is to broaden the scholarly dialogue in educational leadership and to address the changing role of the American school principal in the twenty-first century with regard to increasing diversity in the United States. This book seeks to provide theoretical and practical insight into the role of school principals dealing with an ever-increasing multicultural student population. The authors cover an array of issues that they believe are critical in order for the twenty-first century school principal to be effective and relevant. A primary inquiry that needs to be made is: Are school leaders taking seriously the increasing social and cultural diversity in their schools? It is the school principal who sets the tone for the school culture and who provides the vision as to the direction of the organization. The authors endeavor to help scholars and practitioners have a better understanding of the importance of the diversity of their students, and to give them the tools to appropriately lead schools in ways that ensure all students, regardless of their life circumstances and status, are provided a school climate that promotes high academic achievement and a sense of belonging.
Levertijd: 3 - 5 weken
€55.99

School Leadership in a Diverse Society Engels | Paperback | 9781623965297 | 158 pagina's
Taal
Engels
Bindwijze
Paperback
Verschijningsdatum
december 2013
Aantal pagina's
158 pagina's
Illustraties
Nee
Auteur(s)
Carlos R. Mccray | Floyd Beachum
Uitgever
Information Age Publishing
Extra groot lettertype
Nee
Gewicht
119 g
Studieboek
Nee
Verpakking breedte
155 mm
Verpakking hoogte
235 mm
Verpakking lengte
235 mm