Engels | Paperback | 9781619030152 | 332 pagina's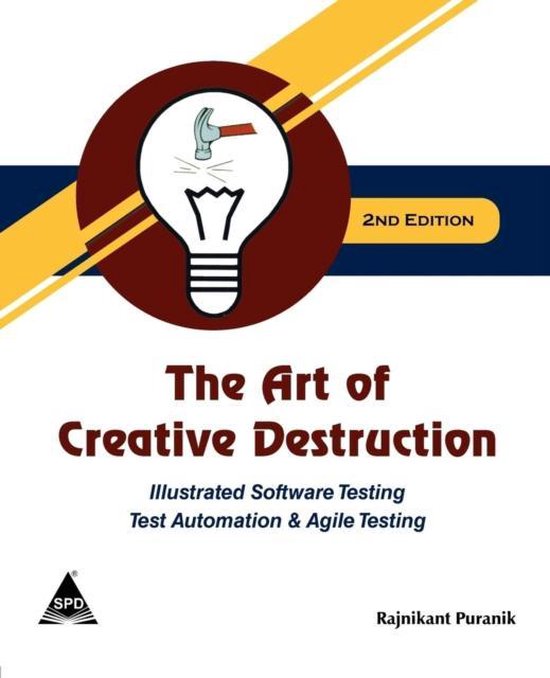 The Art of Creative Destruction - Illustrated Software Testing & Test Automation comprehensively covers all aspects of software testing, ad covers certain special topics that are unique and hard to find elsewhere. It is full of diagrammatic illustrations, and is written in a clear and concise style. It has special coverage on Agile Testing Methodology - so vital to deliver quality product. It comprehensively brings forth all aspects of Agile Testing, along with Illustrative examples. It is meant both for the techies and for the non-techies. Developers, designers, projects leads, projects managers would find it useful, besides testers and developers of test automation. End-users conducting UAT (User Acceptance Testing) and Top Management, planning/reviewing software testing, would also find it useful.
About the Author
Rajnikant Puranik, has software experience of over 25 Years. He has headed development of over a score of software products notably Core Banking, Treasury, Web-banking, Tele-banking, ATM-interfaces, and Basel-complaint Credit and Market Risk Management products. It is during the development of these products that he practically realised the criticality of proper testing and enlightened testing strategy to delivery of successful software products. This also led him to build and integrate test-automation and automated regression testing within the products. He has been deeply involved in QA and CMMI implementations, and has also worked with reputed Software Testing Companies.
Levertijd:
-
The Art of Creative Destruction, 2nd Edition Engels | Paperback | 9781619030152 | 332 pagina's