Wat is dit voor site? Wij zoeken de goedkoopste boeken op internet. Silvervonden we het goedkoopst op Bol.com voor €0. We hebben gezocht in nieuwe en tweedehands boeken. Rechtsonderaan de pagina kan je het boek direct bestellen via Bol .com.
Silver
Engels | Druk: 1 | Luisterboek op CD | Verteller: David Tennant | 9781611207651
Andrew Motion - 9781611207651
Engels | Druk: 1 | Luisterboek op CD | Verteller: David Tennant | 9781611207651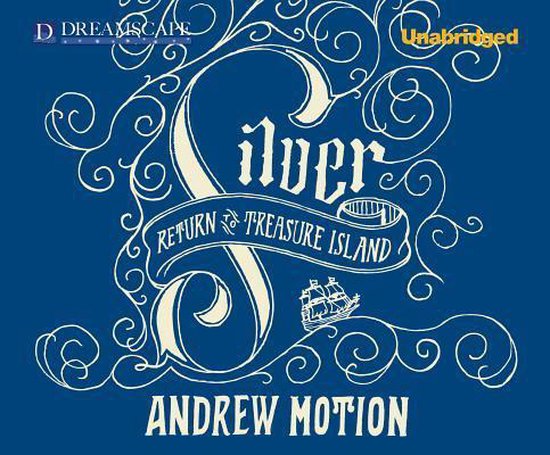 July, 1802. In the marshy eastern reaches of the Thames lies the Hispaniola, an inn kept by Jim Hawkins and his son. Young Jim spends his days roaming the mist-shrouded estuaries, running errands for his father and listening to his stories in the taproom; tales of adventures on the high seas, of curses, murder and revenge, black spots and buried treasure - and of a man with a wooden leg.Late one night, a mysterious girl named Natty arrives on the river with a request for Jim from her father - Long John Silver. Aged and weak, but still possessing a strange power, the pirate proposes that Jim and Natty sail to Treasure Island in search of Captain Flint's hidden bounty, the 'beautiful bar silver' left behind many years before. Silver has chartered a ship and a hardy crew for this purpose, whose captain is waiting only for the map, now locked away at the Hispaniola.Making haste from London, Jim and Natty set off in the footsteps of their fathers, their tentative friendship growing stronger day by day. But the thrill of the ocean odyssey gives way to terror as the Nightingale reaches its destination, for it seems that Treasure Island is not as uninhabited as it once was... Featuring a cast of noble seamen, murderous pirates, and stories of love, valour and terrible cruelty, Silver is a worthy sequel to Treasure Island - one of the greatest adventure stories ever told - and a work of extraordinary authenticity and imaginative power from one of England's greatest writers.
Levertijd:
-
Silver Engels | Druk: 1 | Luisterboek op CD | Verteller: David Tennant | 9781611207651
Taal
Engels
Bindwijze
Luisterboek op CD
Druk
1
Verschijningsdatum
augustus 2012
Illustraties
Met illustraties
Auteur
Andrew Motion
Verteller(s)
David Tennant
Uitgever
Dreamscape Media
Extra groot lettertype
Nee
Gewicht
254 g
Verpakking breedte
166 mm
Verpakking hoogte
30 mm
Verpakking lengte
140 mm