Clifford H. Edwards, Clifford H. Edwards - 9781607099888
Engels | Paperback | 9781607099888 | 212 pagina's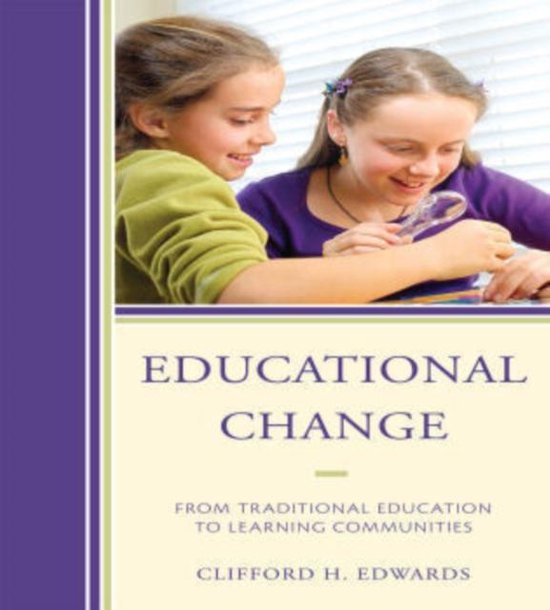 "Clifford H. Edwards presents a convincing case for the power of learning communities to more genuinely reflect the nature of the broader American society and to more authentically empower students as learners. How else can it be than the means necessarily being consistent with the ends? `Shades of John Dewey,' you might say! Yes, but more validly, the research findings of Jean Piaget and Lev Vygotsky are extensively actualized---that is, knowledge is constructed by the individual child/learner while immersed in a social context, whether family or school. Traditional education has always ignored how children truly learn, resulting in very limited learning outcomes---while the classroom itself has often been a scene of contrary wills between teacher and student."---Lary M. Arnoldsen, EdD, emeritus professor of secondary education, Brigham Young University

"This book should be read by all who are involved with the education of our youth and who are deeply concerned about the widespread failure of our schools to meed students' personal, social, and academic needs. It is a must-read for teachers and administrators. Dr. Edwards has carefully reviewed and evaluated instructional theories and practices, both past and present, dealing with discipline, motivation, curriculum, evaluation, and moral development, and has found them at best ineffective and at worst punitive and damaging to students' self-confidence and motivation to learn. Change will not come easily. It will require a seismic shift in our attitudes and behaviors. But it must be done if our students are to reach their full potential as knowledgeable, autonomous, fully empowered contributors to our democratic society."---Harold F. Wolfgramm, professor emeritus, Brigham Young University

Educational Change: From Traditional Education to Learning Communities outlines the transition of curriculum and instruction as well as classroom discipline historically. Various discipline approaches are described that vary in their applications in terms of the degree of teacher control and student self-direction. Issues are identified that impact decorum in the schools, in particular the No Child Left Behind Act and associated standardized testing. This book explains how the learning community approach to education can be successfully implemented with the modifications that will be required of both teachers and students in making associated changes.
Levertijd: Verwacht over 10 weken
€44.50

Educational Change Engels | Paperback | 9781607099888 | 212 pagina's
Taal
Engels
Bindwijze
Paperback
Verschijningsdatum
januari 2011
Aantal pagina's
212 pagina's
Illustraties
Nee
Auteur
Clifford H. Edwards | Clifford H. Edwards
Co-auteur
Clifford H. Edwards
Uitgever
Rowman & Littlefield
Extra groot lettertype
Nee
NUR code
840
Subtitel
From Traditional Education to Learning Communities