Wat is dit voor site? Wij zoeken de goedkoopste boeken op internet. Advances in Surgical Pathologyvonden we het goedkoopst op Bol.com voor €0. We hebben gezocht in nieuwe en tweedehands boeken. Rechtsonderaan de pagina kan je het boek direct bestellen via Bol .com.
Advances in Surgical Pathology
Engels | Druk: 1 | Hardcover | 9781605475912 | 304 pagina's
Philip T. Cagle, Timothy Craig Allen - 9781605475912
Engels | Druk: 1 | Hardcover | 9781605475912 | 304 pagina's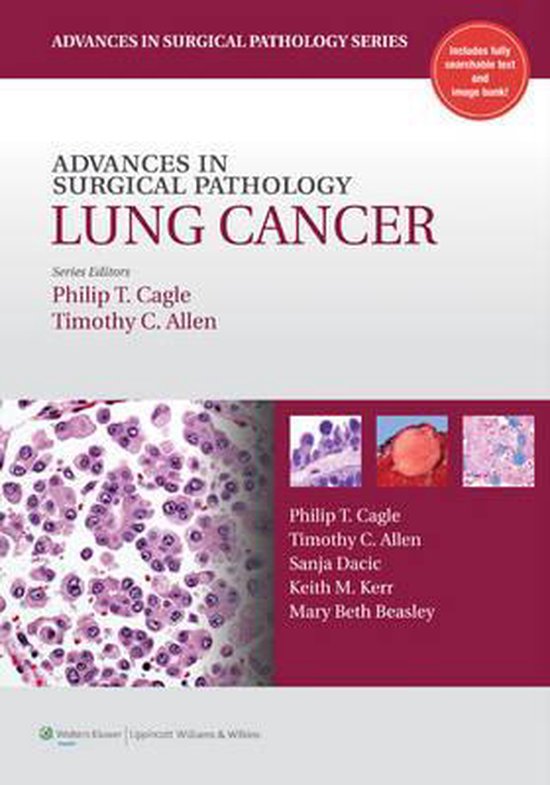 Advances in Surgical Pathology: Lung Cancer , a volume in the Advances in Surgical Pathology series, features chapters on current and impending changes in the field of lung cancer that directly affect pathologists. This includes the 2004 updates of the WHO Classification of Tumors of the Lung; the ongoing new classification of neuroendocrine carcinomas of the lung by the International Association for the Study of Lung Cancer; the ongoing revision of the pathologic and clinical staging of lung cancer by the AJCC; molecular diagnostics in the diagnosis of lung cancer; the role of the pathologist in the new molecular targeted therapies for lung cancer; and the new use of image-guided, multimodality theranostics for the diagnosis and treatment of lung cancer. Other current topics discussed include new understanding of the premalignant and preinvasive lesions and the controversies and revisions of the diagnosis of bronchioloalveolar carcinoma.
Levertijd:
-
Advances in Surgical Pathology Engels | Druk: 1 | Hardcover | 9781605475912 | 304 pagina's
Taal
Engels
Bindwijze
Hardcover
Druk
1
Verschijningsdatum
november 2010
Afmetingen
Afmeting: 25,4 x 17,8 x 1,9 cm
Aantal pagina's
304 pagina's
Illustraties
Nee
Auteur(s)
Philip T. Cagle | Timothy Craig Allen | Sanja Dacic
Redacteur
Philip T. Cagle
Co-redacteur
Timothy C. Allen
Uitgever
Lippincott Williams And Wilkins
Extra groot lettertype
Nee
Gewicht
862 g
Studieboek
Ja
Verpakking breedte
178 mm
Verpakking hoogte
22 mm
Verpakking lengte
254 mm