Engels | Druk: 1 | E-book | 9781604735055 | 198 pagina's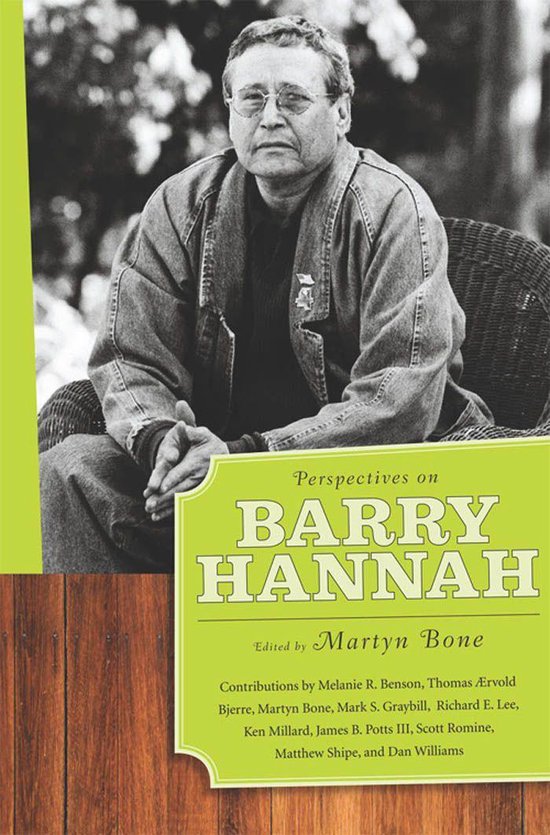 Perspectives on Barry Hannah is a collection of essays devoted to the work of the award-winning fiction writer Barry Hannah. The anthology features a broad range of critical approaches and covers the span of Hannah's career from Geronimo Rex (1972) to Yonder Stands Your Orphan (2001). The book also includes a previously unpublished interview with Hannah.
The ten essays cover all of Hannah's thirteen published books. The contributors give fresh perspectives on Hannah's classic works (Airships and Ray), provide illuminating readings of important fiction that has received less critical attention (Nighwatchmen, Hey Jack!, and Never Die), and offer the first sustained criticism of Hannah's acclaimed later fiction (Bats Out of Hell, High Lonesome, and Yonder Stands Your Orphan). As Martyn Bone explains in his introduction, the essays--though varied in approach and style--consistently hone in on the recurrent themes that characterize Hannah's career: his relationship to postmodernism; his interrogation of traditional ideas of masculinity and heroism; his complex engagement with southern history, literature, and culture; and his growing concern with spirituality and morality.
The essays in Perspectives on Barry Hannah make connections between Hannah's work and that of several prominent modern and postmodern authors, including William Faulkner, Ernest Hemingway, James Joyce, Allen Tate, John Irving, J. M. Coetzee, and Cormac McCarthy. Contributors also consider Hannah's fiction in relation to non-literary cultural forms such as sport, film, and popular music. Ultimately, Perspectives on Barry Hannah affirms Hannah's status as a leading figure in contemporary American literature.
Martyn Bone is assistant professor of American literature at the Institute for English, German, and Romance Languages at the University of Copenhagen. His previous publications include The Postsouthern Sense of Place in Contemporary Fiction.
Levertijd: Direct beschikbaar
€31.99