W. Jamie Moore - 9781596290792
Engels | Druk: 1 | Paperback | 9781596290792 | 190 pagina's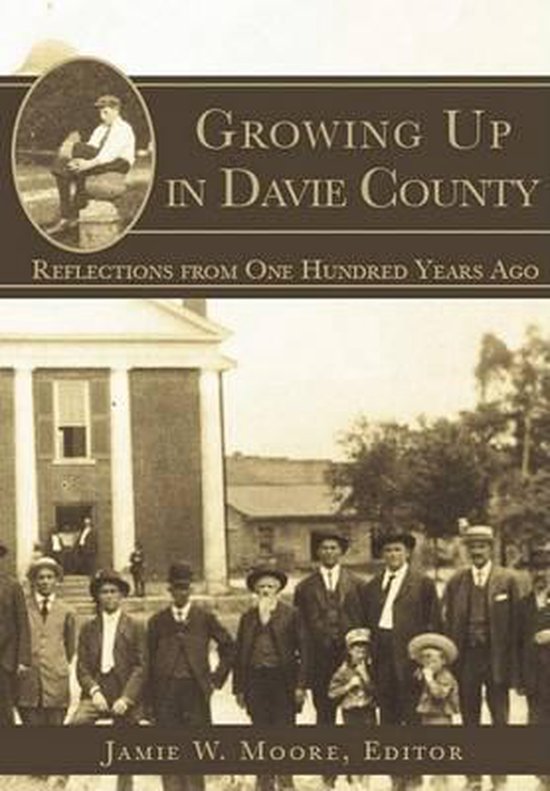 For those who find themselves reminiscing of times past when life seemed less complicated, let William Jamie Moore take you back in time to an era in small-town America when crime was almost nonexistent, your backyard acted as the grocery store, charity wasn't an obligation; when life generally moved at a much slower pace.
In Growing up in Davie County, Moore offers us an unusually candid and incredibly detailed window onto small-town life in North Carolina in the early decades of the twentieth century. Through the wide eyes of a child, we're transported back to a simpler, pastoral world that existed all over America not so very long ago.
At times informative, at times moving and on occasion side-splittingly hilarious, this collection of stories is a must for anyone who can appreciate the joy of growing up in a friendly, close-knit community.
Levertijd: 2 - 4 weken
€20.44

Growing Up in Davie County Engels | Druk: 1 | Paperback | 9781596290792 | 190 pagina's
Taal
Engels
Bindwijze
Paperback
Druk
1
Verschijningsdatum
oktober 2005
Afmetingen
Afmeting: 24,8 x 17,3 x 1,4 cm
Aantal pagina's
190 pagina's
Illustraties
Met illustraties
Auteur(s)
W. Jamie Moore
Redacteur
Jamie W Moore
Uitgever
History Press (Sc)
Originele Titel
Growing Up in Davie County: Reflections from One Hundred Years Ago
Extra groot lettertype
Nee
Gewicht
517 g
Verpakking breedte
0 mm
Verpakking hoogte
0 mm
Verpakking lengte
0 mm