Engels | Paperback | 9781593932589 | 166 pagina's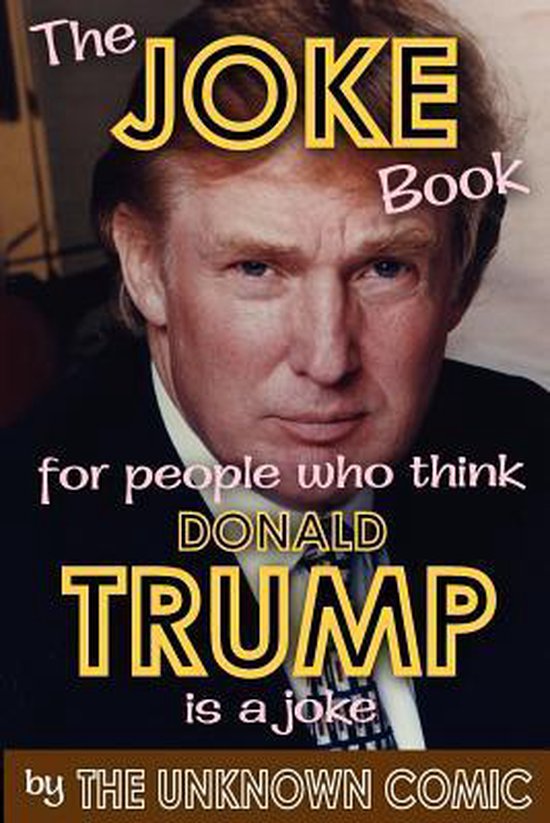 On September 10, 1945, witnesses claim a Spaceship with Five Aliens aboard crashed
on a Mule and Donkey ranch 50 miles outside New York City — an incident they say
has been covered up by the military. On June 14, 1946 — almost exactly Nine Months
after that day — Donald Trump was born. That clears up a lot of things.

Whenever I go swimming in the Ocean, I always wear a T-Shirt that reads…"Donald
Trump would make a Great President"…because I figure Even a Shark wouldn't
Swallow that.

In the U.S.A. all Men are born Free and Equal…except for Donald Trump, who was
born a little more free and equal…

The saddest moment for a child is not when HE learns that Santa Claus isn't real. It's
when HE learns that Donald Trump is.

Blue-collar workers like Basketball. White-collar workers like Tennis. Heads of
companies such as Donald Trump like Golf. Which means, the more successful you
become…The smaller your balls get.
Levertijd: Uiterlijk 4 februari in huis
€12.43 (nieuw: €24.00) Besparing: 48 %
(Inclusief €1,99 servicekosten)
The Joke Book for People Who Think Donald Trump Is a Joke Engels | Paperback | 9781593932589 | 166 pagina's
Taal
Engels
Bindwijze
Paperback
Verschijningsdatum
oktober 2012
Aantal pagina's
166 pagina's
Illustraties
Nee
Auteur(s)
The Unknown Comic | The Unknown Comic
Uitgever
Bearmanor Media
Extra groot lettertype
Nee
Gewicht
168 g
Studieboek
Nee
Verpakking breedte
127 mm
Verpakking hoogte
9 mm
Verpakking lengte
203 mm