John R. Hill - 9781592800711
Engels | Bindwijze overig | 9781592800711 | 01 augustus 2003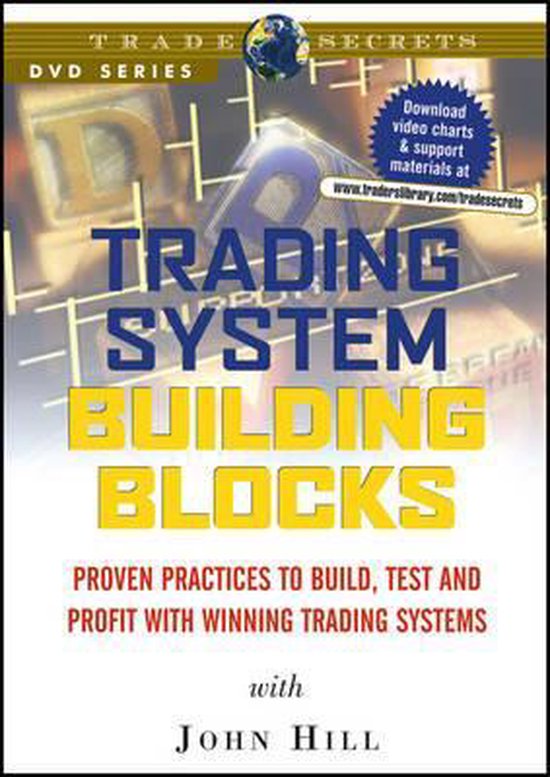 Run time: 90 min. Every day emails and advertisements make big promises for trading systems that often come with big price tags. Which systems really work? Which are legit? And which ones are right for you? Turn to a true trading system expert for guidance. The Ultimate Trading Guide author John Hill has been testing and validating systems in his Futures Truth publication for years. He&;s easily the most foremost
authority on trading system development, and he now shares his wealth of insights with you.

Drawing on personal experiences and observations, Hill provides an extensive review of the 10 top trading systems in use today, with hands-on instruction for creating systems, customizing them to meet your needs and testing variations on your home computer. You&;ll laugh at his anecdotes and enjoy his down-home style as you also discover how to:
Time entry/exit decisions by spotting key market tendencies
Pick the right system for the current conditions
Customize a published system to make it your own
Use options to control risk and add discipline to your trading system
Plus &;
3 key elements of any successful system
6 prime reasons people fail when using trading systems
Making all markets work - and much more.
Construct a powerful, winning system - block-by-block - following Hill&;s expert advice.
Levertijd: 1 - 2 weken
Tweedehands: €58.49
(Inclusief €1,99 servicekosten)
Trading System Building Blocks Engels | Bindwijze overig | 9781592800711 | 01 augustus 2003
Taal
en
Bindwijze
Bindwijze overig
Oorspronkelijke releasedatum
01 augustus 2003
Illustraties
Nee
Hoofdauteur
John R. Hill
Hoofduitgeverij
John Wiley & Sons Inc
Gewicht
100 g
Verpakking breedte
135 mm
Verpakking hoogte
15 mm
Verpakking lengte
191 mm