Engels | Druk: 1 | Hardcover | 9781590957943 | 346 pagina's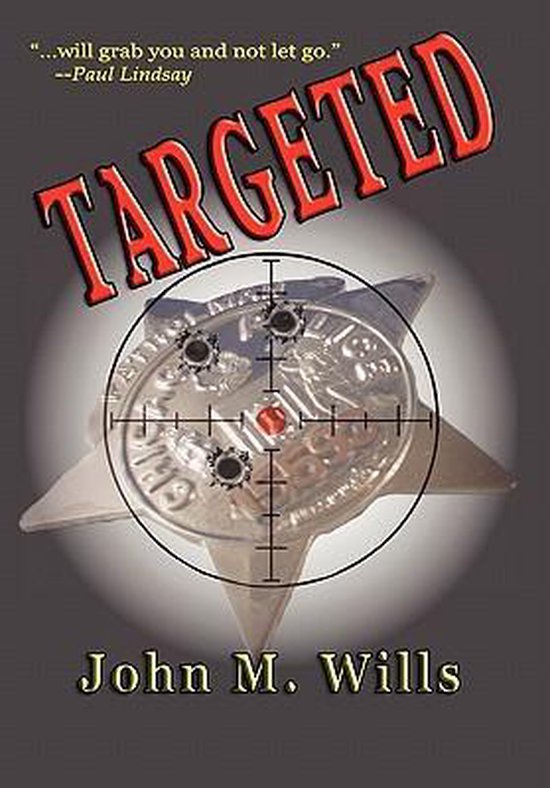 Chicago Police Detectives Pete Shannon and Marilyn Benson are thrust into a homicide investigation, taking them away from the Violent Crimes Unit where they are normally assigned. A crazed gunman has been targeting cops, killing them for no apparent reason, other than for his own deranged satisfaction. The duo find themselves teamed with a pair of tough talking, abrasive, seasoned cops who do their best to interfere with the young detectives at every juncture, making their lives miserable. The hunt for the serial killer becomes a life-altering experience for the partners as they face individual challenges that threaten to destroy them.
At the same time, Father Ed Matthews, a Catholic priest, has been accused of child molestation at the southwest side parish where he's assigned. Pete and Marilyn arrest him, but as the priest begins his journey through the Chicago judicial system, he decides to flee the city and become a fugitive. He begins a journey away from the priesthood from which he may never return.
""Targeted" will grab you and not let go. A must read for all mystery / suspense / thriller enthusiasts"
"-- Paul Lindsay, author of five bestselling FBI novels
" "Wills writes about the streets of Chicago like only a former Chicago cop could."
"-- Noah Boyd, New York Times bestselling author of The Bricklayer
" "Targeted" is a fascinating behind-the-scenes look at Chicago detectives who are guided by God's hand and mores while struggling to apprehend a serial assassin who's targeting cops. John Wills has crafted a Christian thriller with heart."
"-- Alan Jacobson, New York Times bestselling author of Velocity
" "Wills creates a psychopathic serial killer, a terrifying monster, and unleashes him onto the streets of Chicago."
"-- Mark Safarik, FBI Criminal Profiler (Ret.) and Director of Forensic Behavioral Services.
" "Wills wrote a thriller with an ending I could not have imagined."
"-- Frank Borelli, Editor-in-Chief, Officer.com
" "Retired FBI agent John M. Wills keeps cranking out the books. He's just penned this third suspense novel "Targeted" as part of his "Chicago Warriors Thriller" series. The ex-FBI agent and former Chicago cop has written a novel about a sniper who targets and kills cops in Chicago, rocking the Windy City. As a part of the complex tale, a Catholic priest is arrested for child molestation, but flees Chicago after being freed on bond. The two story lines collide in an unforgettable ending."
" -- Review from Allan Lengel ticklethewire.com
" Author:
John M. Wills John is a former Chicago Police Officer and retired FBI Agent. His thirty-three years in law enforcement have included working violent crime, drugs, undercover assignments, and teaching street survival internationally. Having spent most of his career as a SWAT team member, firearms and tactical instructor, John has the ability to immerse the reader in life-like situations. He was awarded two of the Chicago Police Department's highest commendations for Valor, and ended his career teaching at the FBI Academy in Quantico, Virginia. He has published more than 100 articles on police training, firearms, and officer survival. John lives with his wife of forty years, Christine. They have been blessed with three fantastic children and four marvelous grandchildren.

Levertijd:
-
Targeted Engels | Druk: 1 | Hardcover | 9781590957943 | 346 pagina's
Taal
Engels
Bindwijze
Hardcover
Druk
1
Verschijningsdatum
maart 2011
Afmetingen
22,9 x 15,2 x 2,4 cm
Aantal pagina's
346 pagina's
Illustraties
Met illustraties
Auteur
John M Wills
Uitgever
Totalrecall Publications
Extra groot lettertype
Nee
Gewicht
662 g
Verpakking breedte
152 mm
Verpakking hoogte
24 mm
Verpakking lengte
229 mm