Engels | Druk: 1 | Hardcover | 9781590950838 | 134 pagina's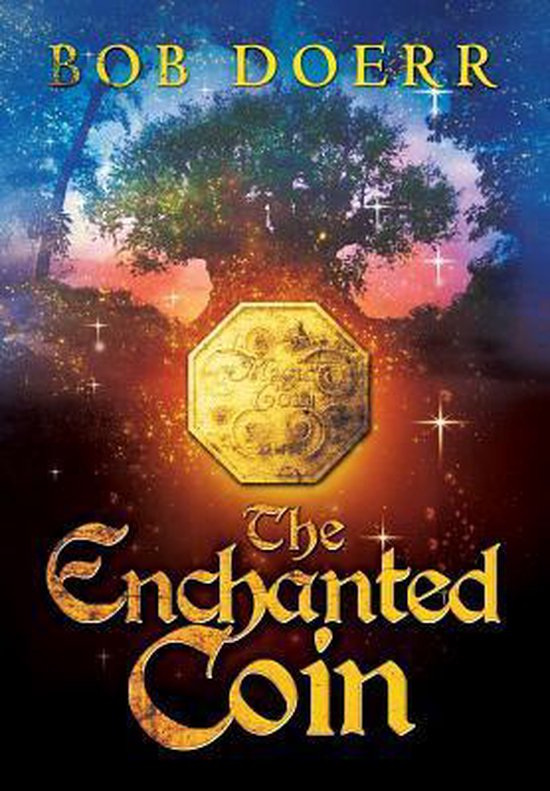 Retired Air Force Colonel and Senior Federal Agent Launches New Action Adventure Fiction
We have all heard of tales of UFO's, ghosts, people who say they can talk to the spirits, ancient curses, and magical talismans. Most of us automatically dismiss them as false, figments of people's imagination, and understandably so. However, might not just a few of them be true? I don't know, but I heard this story from a young man the other day who swore the fascinating tale I have set forth in this book really did really occur, because it happened to him. You be the judge.
Fourteen year old Greg Worling's life changed the day he found an eight sided coin along the edge of a pond on his parent's farm. The coin sparkled as though it reflected the sun's light even in the shade. Drawn to it, Greg discovers an inscription on the coin that read, "Greg, drop this coin into the fountain in front of the tree of life." Weeks later, his little sister by his side, Greg tosses the coin into the small fountain and is instantaneously transported to a strange land.
Bob Doerr is an accomplished and award winning author:
...o - Well known for his Jim West series of mystery thriller titles.
...o - Finalist for the Eric Hoffer Award for books in 2010 and 2011
...o - Awarded Silver Medal for Fiction/Mystery by the Military Writers Society of America in 2011
The Enchanted Coin is a Mouse Gate Fiction Action Adventure and captivates the attention of children and adults alike.
The Enchanted Coin is a 2013 grand prize winner of the "Books Without Publishers" writing contest.
Award winning author Bob Doerr grew up in a military family, graduated from the Air Force Academy, and had a career of his own in the Air Force. Bob specialized in criminal investigations and counterintelligence gaining significant insight to the worlds of crime, espionage and terrorism. His work brought him into close coordination with the security agencies of many different countries and filled his mind with the fascinating plots and characters found in his books today. His education credits include a Masters in International Relations from Creighton University. A full time author, he has published five mystery/thrillers, the latest, No One Else to Kill, was released in November 2012. Two of his books were selected as finalists for the Eric Hoffer Award, and Loose Ends Kill was awarded the 2011 Silver medal for Fiction/Mystery by the Military Writers Society of America. Another Colorado Kill received the same Silver medal in 2012, and the silver medal for general fiction at the Stars and Flags national book contest in 2012. He lives in Garden Ridge, Texas, with Leigh, his wife of 39 years.

Levertijd:
-
The Enchanted Coin Engels | Druk: 1 | Hardcover | 9781590950838 | 134 pagina's
Taal
Engels
Bindwijze
Hardcover
Druk
1
Verschijningsdatum
2013-10-01
Afmetingen
23,4 x 15,6 x 1 cm
Aantal pagina's
134 pagina's
Illustraties
Met illustraties
Auteur
Bob Doerr
Uitgever
Totalrecall Publications
Extra groot lettertype
Nee
Gewicht
354 g
Oorspronkelijke releasedatum
2013-10-01
Verpakking breedte
156 mm
Verpakking hoogte
10 mm
Verpakking lengte
234 mm