Engels | Druk: illustrated edition | Hardcover | 9781590302897 | 224 pagina's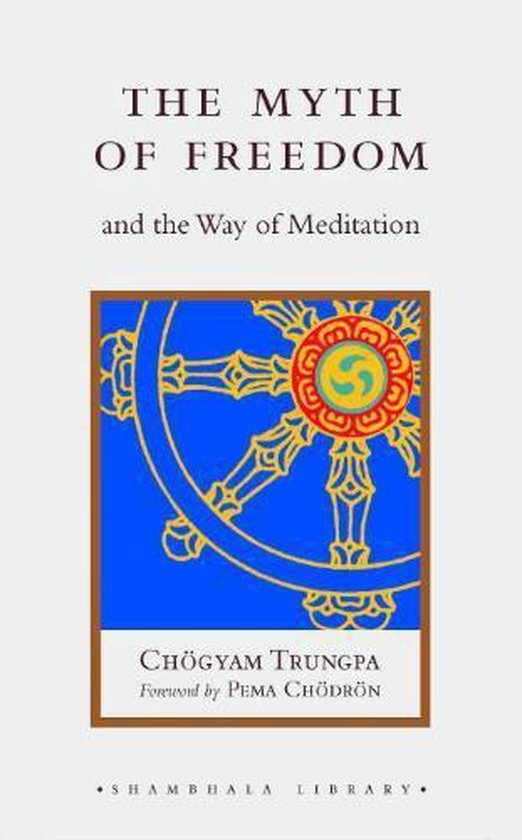 Freedom is generally thought of as the ability to achieve goals and satisfy desires. But what are the sources of these goals and desires? If they arise from ignorance, habitual patterns, and negative emotions, is the freedom to pursue these goals true freedom—or is it just a myth?

In this book, Chögyam Trungpa explores the meaning of freedom in the profound context of Tibetan Buddhism. He shows how our attitudes, preconceptions, and even our spiritual practices can become chains that bind us to repetitive patterns of frustration and despair. He also explains how meditation can bring into focus the causes of frustration, and how these negative forces can aid us in advancing toward true freedom.

Trungpa's unique ability to express the essence of Buddhist teachings in the language and imagery of contemporary American culture makes this book one of the best sources of the Buddhist doctrine ever written.

This edition also contains a foreword by Pema Chödrön, a close student of Chögyam Trungpa and the best-selling author ofWhen Things Fall Apart.
Levertijd:
-
The Myth of Freedom and the Way of Meditation Engels | Druk: illustrated edition | Hardcover | 9781590302897 | 224 pagina's
Taal
Engels
Bindwijze
Hardcover
Druk
illustrated edition
Verschijningsdatum
oktober 2005
Afmetingen
Afmeting: 17,8 x 12,1 x 3,2 cm
Aantal pagina's
224 pagina's
Illustraties
Met illustraties
Auteur
Rechung Rinpoche | Trungpa Tulku Chogyam Trungpa
Co-auteur
Trungpa Tulku Chogyam Trungpa
Illustrator
Glen Eddy
Redacteur
John Baker
Co-redacteur
Marvin Casper
Uitgever
Shambhala Publications Inc
Originele Titel
The Myth of Freedom and the Way of Meditation
Gewicht
296 g
Studieboek
Ja
Verpakking breedte
108 mm
Verpakking hoogte
23 mm
Verpakking lengte
172 mm