William V. P. Newlin, Kenneth S. Cline - 9781583947975
Engels | Paperback | 9781583947975 | 27 augustus 2013 | 311 pagina's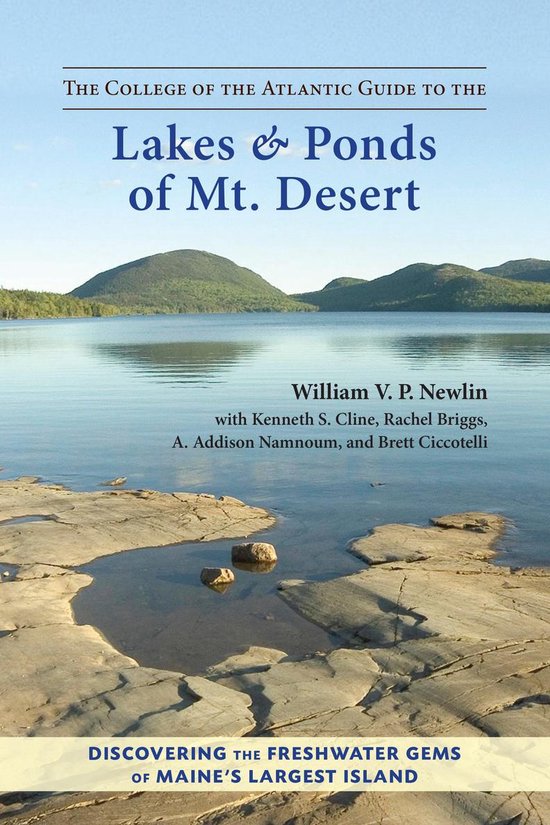 Mt. Desert Island, located off the coast of Maine, is blessed with more than twenty-five lakes and forty streams, but most visitors to the island are attracted by its granite coast and never get to explore "the lake country." The revised and expanded edition of this one-of-a-kind guide is designed to give visitors the tools they need to get the most of this remarkable feature of Mt. Desert.

In collaboration with students, graduates, and a professor from College of the Atlantic, author and longtime island summer resident William Newlin offers tips on what lakes are best for activities like boating, swimming, fishing, hiking, biking, and picnicking and provides readers the specific details they will need to make the most of their visit. Just where do you launch your kayak? Where are the best picnic rocks? What fish are available?

Containing beautiful photos and illustrations, detailed, full-color maps, and informative sidebars that fill the reader in on interesting bits of natural history and local lore, this is an essential resource for vacationers and local adventurers alike.
Levertijd: Verwacht over 7 weken
€22.99

The College of the Atlantic Guide to the Lakes & Ponds of Mt. Desert Engels | Paperback | 9781583947975 | 27 augustus 2013 | 311 pagina's
Taal
en
Bindwijze
Paperback
Oorspronkelijke releasedatum
27 augustus 2013
Aantal pagina's
311
Illustraties
Met illustraties
Hoofdauteur
William V. P. Newlin
Tweede Auteur
Kenneth S. Cline
Co Auteur
Rachel Briggs
Hoofdillustrator
Molly Parrish
Hoofduitgeverij
North Atlantic Books,U.S.
Extra groot lettertype
Nee
Gewicht
667 g
Product breedte
153 mm
Product hoogte
18 mm
Product lengte
229 mm
Studieboek
Nee
Verpakking breedte
153 mm
Verpakking hoogte
18 mm
Verpakking lengte
228 mm