Wat is dit voor site? Wij zoeken de goedkoopste boeken op internet. Day Hikes in Yosemite National Parkvonden we het goedkoopst op Bol.com voor €0. We hebben gezocht in nieuwe en tweedehands boeken. Rechtsonderaan de pagina kan je het boek direct bestellen via Bol .com.
Day Hikes in Yosemite National Park
Engels | Druk: Third Edition | Paperback | 9781573420594 | 208 pagina's
Robert Stone - 9781573420594
Engels | Druk: Third Edition | Paperback | 9781573420594 | 208 pagina's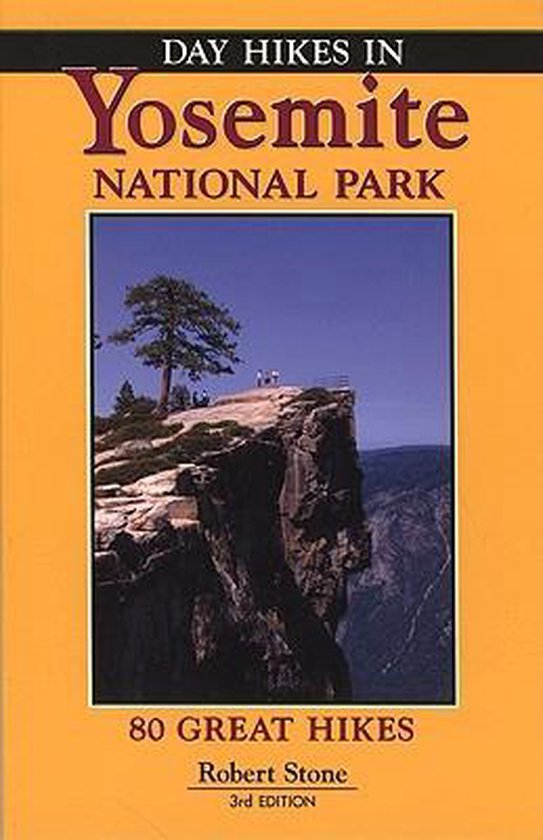 Yosemite is one of the world's most loved national parks. The park lies in central California on the western slope of the Sierra Nevada Range. It is best known for Yosemite Valley, with its huge granite monoliths and long waterfalls; the rolling, boulder-strewn meadows along the Tuolumne River; and the rugged, snow-capped peaks of the Sierras. More than 90% of Yosemite is roadless wilderness and home to more than 750 miles of trails.
This collection of 80 day hikes in and around Yosemite provides access to all of the well-known park features as well as many lesser-known trails and destinations. Highlights include incredible waterfalls, granite monoliths, expansive alpine meadows, giant sequoia groves, and unforgettable views from unique perspectives that are only accessible from the hiking trails. Outstanding scenery surrounds every trail regardless of its difficulty.
Companion guides include Day Hikes In Sequoia and Kings Canyon National Parks, Day Hikes Around Sonoma County, and Day Hikes Around Napa Valley.
Levertijd:
-
Day Hikes in Yosemite National Park Engels | Druk: Third Edition | Paperback | 9781573420594 | 208 pagina's
Taal
Engels
Bindwijze
Paperback
Druk
Third Edition
Verschijningsdatum
2009-03-17
Aantal pagina's
208 pagina's
Illustraties
Nee
Auteur(s)
Robert Stone
Uitgever
Day Hike Books
Extra groot lettertype
Nee
Gewicht
19 g
Oorspronkelijke releasedatum
2009-03-17
Verpakking breedte
146 mm
Verpakking hoogte
13 mm
Verpakking lengte
210 mm