Engels | E-book | 9781519950321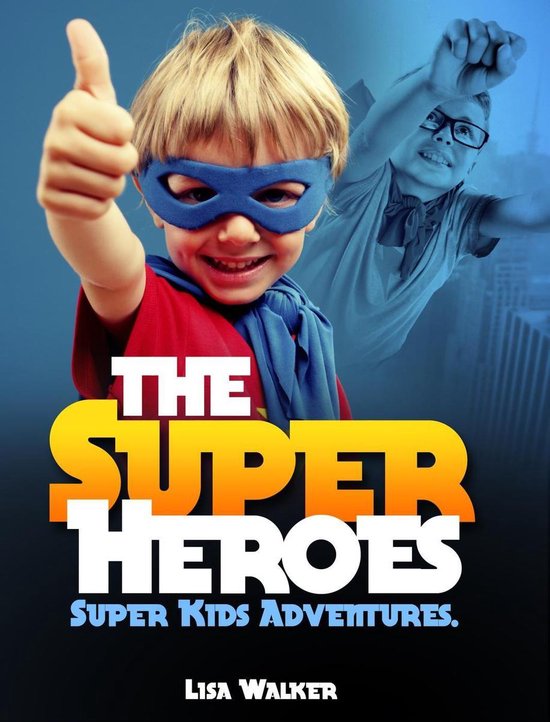 Who doesn't love superheroes? Many of them have the power to lift heavy objects, fly long distances, see through thick walls, or even to go back through time. And they are always, always on the side of good.


While superheroes may appear to be extraordinary people who only exist in comic books or television screens, the truth is that there are heroes everywhere you may look. Also, while some superheroes might be fictional, their stories all ring with truth about some important life lessons that we would all do well to follow.


This book was written to show you stories about all sorts of heroes that all have a story to tell and an inspiring message to impart.


In this book, you will read about:
• How a young boy realizes how important it is to go to school and to study your lessons even if you have superpowers, and how something as basic as Math skills can end up saving the day;
• How a famous superhero helps a young girl to accept and to celebrate her differences;
• How a magic cape can make a young boy feel like a superhero, and how he manages to behave like one even when he can't find it;
• How some of the people closest to you might end up to be the very superhero that you might need in your life;
• How the imagination makes everything possible, and how it can help a young girl be her own superhero even when she is sometimes left on her own.


The stories in this book will surely stay with you for days after reading, as the characters in them are all brave, exciting, and lovable. They also live in worlds that are not much different from ours, and lead lives that are very similar to yours too. So, what are you waiting for? Go ahead and turn the page.
Levertijd: Direct beschikbaar
€4.39
(Exclusief €1,99 verzendkosten)
The Superheroes-Super-kids Adventures Vol.1: A Short stories Compilation of the adventures of Super kids acting the superheroes… Engels | E-book | 9781519950321
Taal
Engels
Bindwijze
E-book
Verschijningsdatum
2015-10-19
Ebook formaat
Epub zonder kopieerbeveiliging (DRM)
Aanbevolen leeftijd
6 - 8 jaar
Auteur(s)
Lisa Walker
Uitgever
Cms
Lees dit ebook op
Android (smartphone en tablet) | Kobo e-reader | Desktop (Mac en Windows) | iOS (smartphone en tablet) | Windows (smartphone en tablet) | Overige e-reader
Ebook formaat
Epub zonder kopieerbeveiliging (DRM)
Oorspronkelijke releasedatum
2015-10-19