Wat is dit voor site? Wij zoeken de goedkoopste boeken op internet. Solving the Mormon Mysteryvonden we het goedkoopst op Bol.com voor €0. We hebben gezocht in nieuwe en tweedehands boeken. Rechtsonderaan de pagina kan je het boek direct bestellen via Bol .com.
Solving the Mormon Mystery
Engels | Paperback | 9781494221386 | 140 pagina's
Sheila Loyd Campbell - 9781494221386
Engels | Paperback | 9781494221386 | 140 pagina's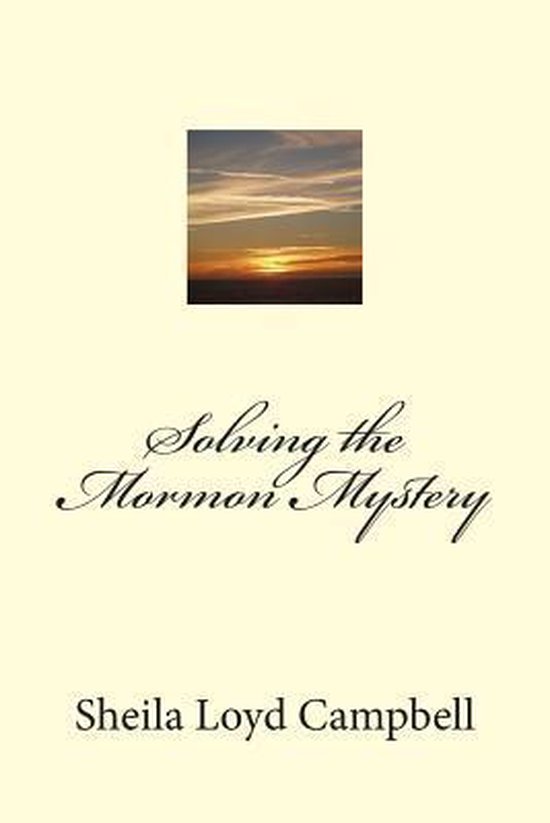 There are many misconceptions and misunderstandings about The Church of Jesus Christ of Latter-day Saints. Solving the Mormon Mystery clarifies some of those distortions and explains briefly what Mormons believe based on the scriptures and the teachings of the prophets. This primer is not preachy or a hard sell to convert the reader. It makes matter-of-fact statements and provides scripture references for the reader who wishes to study on his own. Though this book does not touch on every subject pertaining to the Church or the Gospel, it hits those subjects people are most curious about or do not understand. It is a quick and easy read. Some chapters are less than a page long.
Levertijd:
-
Solving the Mormon Mystery Engels | Paperback | 9781494221386 | 140 pagina's
Taal
Engels
Bindwijze
Paperback
Verschijningsdatum
december 2013
Aantal pagina's
140 pagina's
Illustraties
Nee
Auteur(s)
Sheila Loyd Campbell
Uitgever
Createspace Independent Publishing Platform
Extra groot lettertype
Nee
Gewicht
195 g
Studieboek
Nee
Verpakking breedte
152 mm
Verpakking hoogte
8 mm
Verpakking lengte
229 mm