Engels | Paperback | 9781493901111 | 28 januari 2014 | 350 pagina's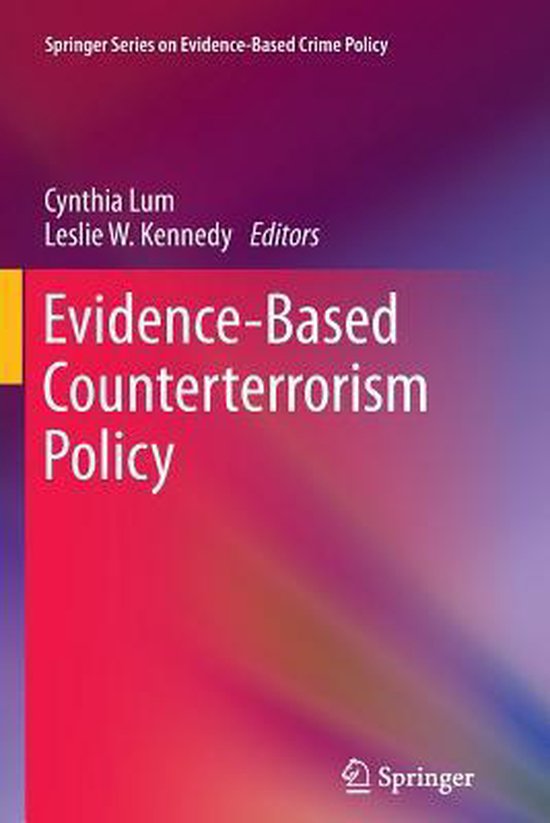 As Lum and Kennedy discovered in an evaluation research on counterterrorism interventions, only a minuscule number of empirical studies of terrorism exist and there is an almost complete absence of evaluation research on counter-terrorism strategies.
Since the 9/11 terror attacks, the development and implementation of counterterrorism strategies has been a top priority in national security policies in many countries. Yet as the number and scope of these programs grow—with spending to match—few studies have determined whether they are productive, ineffectual, or even detrimental to security. For too many counterterrorism programs, serious steps toward evaluation have yet to be made.
Evidence-Based Counterterrorism Policy emphasizes the use of science, evaluation, and knowledge building to inspire improvements in our what we know about counterterrorism interventions. Focusing on three key areas—identifying and accessing relevant data, using innovative methodologies for generating new interventions, and examining various perspectives to evaluation counterterrorism—the book combines a framework for using scientific findings to inform security policy with a best-practices approach to implementing programs. Strategies such as risk terrain modeling and validity testing for security screening instruments are shown as fostering improvements in threat assessment and in anticipating and responding to future events. The editors also argue for a broader research infrastructure to encourage ongoing development.
Among the topics covered:
· Assessment and comparison of terrorism data sources
· Information sharing and Fusion Centers
· Various longitudinal models for assessing counterterrorism policies and terrorism trends
· Evidence-based evaluations and validity testing of airport security measures
· Public opinion and criminological research application to counterinsurgency and counterterrorism
· Police practices for understanding and managing terror risk
· Counterterrorism finance and trade regulations
· Legal challenges and evaluation of counterterrorism policy
Evidence-Based Counterterrorism Policy is an invaluable resource for researchers in criminology and political science, and for policymakers involved with counterterrorism programs.
Levertijd:
-